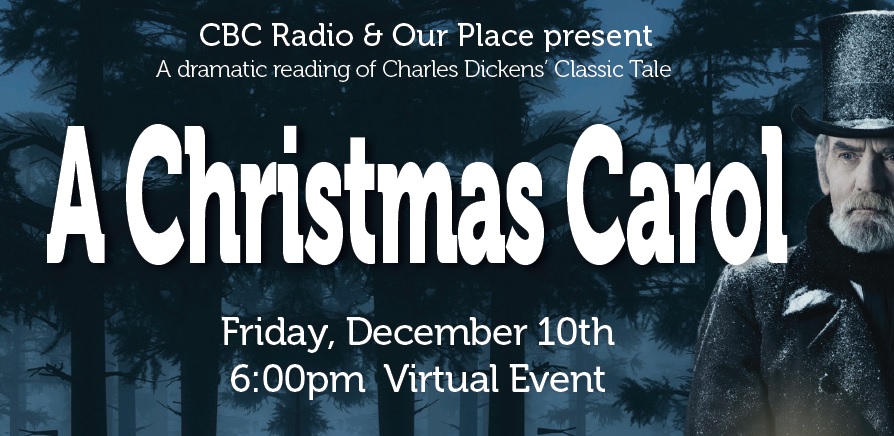 Event:
December 10 - A Christmas Carol-Tix now on sale!
Start:
Wednesday November 10, 2021
12:00 PM PST
End:
Friday December 10, 2021
8:30 PM PST
Cost:
Regular - $15.00
Individual tickets - $15.00
Sponsored meal - $500.00
CBC Radio and Our Place present a dramatic reading of Charles Dickens' Classic Tale. This annual tradition is a wonderful way to gather together with family and friends to celebrate the best of this holiday season!