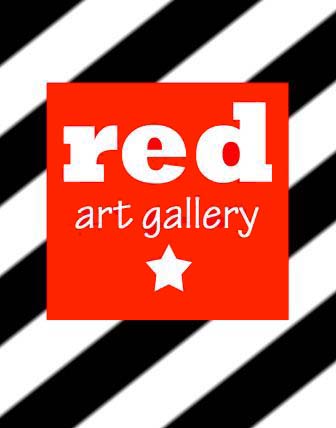 Event:
Art Auction for Turkey
Start:
Friday February 10, 2023
6:00 AM PST
End:
Sunday February 12, 2023
6:00 PM PST
Welcome to the Art Auction for Turkey facilitated by Red Art Gallery. 100% of the auction proceeds will be donated to the Ahbap Turkish Relief Fund to distribute aid to the 13 million plus people in Turkey who have been affected by the major earthquakes on February 7th, 2023.
All artwork up for auction is original and created by Canadian artists. Minimum bids are set at 50% of the value - this is a fundraiser, not a garage sale!
Auction Item

s

Value
High Bid
Red Art Gallery Art Auction for Turkey

Original painting by Glen Melville

"Starlet"
acrylic on canvas 12" x 12"
current value $600
Glen is an award winning artist and has his Masters' Status at the Sidney Fine Art Show.
He is represented by White Rock Gallery and Peninsula Gallery and was represented at Red Art Gallery where he was a top selling artist for 5 years.

Valued at $600Current bid: $600

Donated By marion evamy

Item pickup location: red art gallery.
This item can be mailed.

$600
$600

Original painting by Irma Soltonovich " "

Title "Reaching"
10" x 10"
Acrylic on canvas
Irma is a long time Victoria area artist who specializes in the abstract landscapes of her native prairie home.
She is represented by numerous galleries on Vancouver Island. This painting was part of the Mystery Show held at the Red Art Gallery.

Valued at $300Current bid: $150

Donated By marion evamy

Item pickup location: Red Art Gallery.
This item can be mailed.

$300
$150

Original painting by Elizabeth Litton

Title: "Downtown Jojga"
Acrylic and resin on canvas
Framed in a black floater frame
30" x 24"
Purchased directly from the artist
Elizabeth Litton is well known in the creative circles on Vancouver Island and was represented by Red Art Gallery from our very first show in 2011.

Valued at $900Current bid: $450

Donated By marion evamy

Item pickup location: red art gallery.

$900
$450

Original painting by Lorraine Thorarinson Betts

Title: Red Square
12" x 12" acrylic on panel
framed in a contemporary black frame
Lorraine was represented by Red Art Gallery from our very first show, and is a well respected abstract painter.
She lives in Metchosin.

Valued at $500Current bid: $0

Donated By marion evamy

Item pickup location: red art gallery.
This item can be mailed.

$500
$0

Original monoprint by Dominique Chapeau

Title: Pink Lady
Number 1/1 artists' monoprint, framed in a contemporary gold frame with a soft white matte - behind glass. Measures 16" x 13"
Purchased from the MacPherson Playhouse Gallery.
Dominique is well known around Victoria for his art and his food!

Valued at $300Current bid: $300

Donated By marion evamy

Item pickup location: red art gallery.
This item can be mailed.

$300
$300

Original painting by Marion Evamy

Title:Blue Ride
Acrylic on canvas.
From the Tofino surfer series 24" x 24" framed in a contemporary black floater frame.
2022
Marion is the owner and artist behind Red Art Gallery. She has won numerous awards at juried shows and has been represented in galleries in BC and Alberta since 2001. She is currently represented by Red Art Gallery, Tofino Gallery of Contemporary Art, and Butter Gallery 151. She also holds Master Artist Status at the Sidney Fine Art Show.

Valued at $2,350Current bid: $0

Donated By marion evamy

Item pickup location: red art gallery.

$2,350
$0

Original painting by Maggie Cole

Title: Construct #7
Acrylic on canvas
8" x 8" framed in a pewter coloured floater metal frame
purchased direct from the artist

Valued at $250Current bid: $250

Donated By marion evamy

Item pickup location: red art gallery.
This item can be mailed.

$250
$250

Original painting by Judy Perrin

Title: Sunflowers
Beautiful large watercolor professionally framed in a contemporary gold frame and white mat.
Image measures 21" x 14" and overall framed size is "30" x 24"
Judy Perrin is based in Calgary and has been painting for over 25 years. She is accomplished in watercolour, acrylic and oil painting.

Valued at $495Current bid: $290

Donated By marion evamy

Item pickup location: red art gallery.

$495
$290

Original painting by Bonnie Mccomb Kreye

Title: Untitled #21
Abstract acrylic on wood panel
17" x 17"
purchased from the Estate of the artist

Valued at $300Current bid: $0

Donated By marion evamy

Item pickup location: red art gallery.
This item can be mailed.

$300
$0

Original mixed media painting by Nadine Mitchell

Title: Three
Collage and paint on board
Beautifully framed in a linen liner and black frame
Measures 20" x 14"
Nadine is a collage artist motivated by a tactile and visual love of paper and graphic design.
Nadine was represented by Red Art Gallery, and her meticulous work is sought after by Collectors.

Valued at $550Current bid: $550

Donated By marion evamy

Item pickup location: red art gallery.
This item can be mailed.

$550
$550