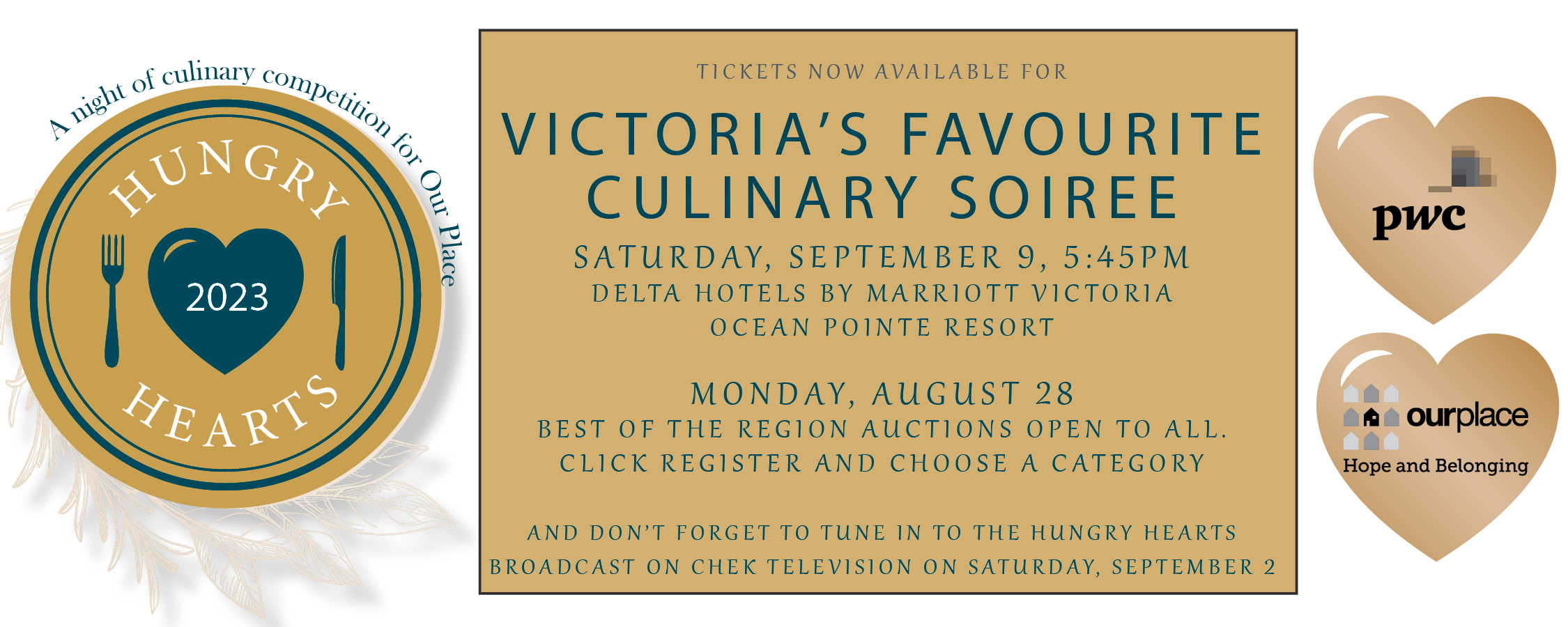 Register below for this event
Location:
Delta Hotels by Marriott Victoria Ocean Pointe Resort
100 Harbour Road, Victoria BC V9A 0G1
Victoria BC
Date:
Saturday September 9, 2023
Time:
5:45 PM - 9:00 PM PDT
Ticket Price:
$175.00

plus $1.75 convenience fee
Already registerd? Sign in here.
To purchase one or more tickets to this event simply fill in the following details and select 'Continue'.

Thank you for registering for Hungry Hearts, 2023. Don't forget to catch the CHEK Television presentation of Hungry Hearts prior to the gala evening. We are so excited to bring back Victoria's favourite culinary soiree and look forward to seeing so many of you again for the first time in a long time!.

Remember, you can bid on Best of the Region auction items even if you are not attending the Hungry Hearts gala. Just click on "Category" (below) and choose Online Bidding - Free!