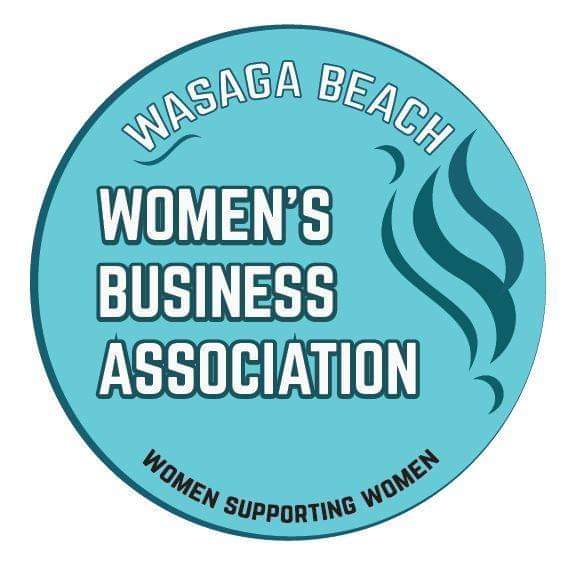 Event:
WBWBA Student Bursary Fundraiser 2020/2021
Start:
Monday April 5, 2021
9:00 AM EDT
End:
Monday April 19, 2021
7:00 PM EDT
Already registered? Sign in here.
Auction Items will be added as they are received.

Thank you for joining us in our First WBWBA Student Bursary Fundraiser Silent Auction! Unfortunately, due to COVID we aren't able to get together in our usual fashion to mingle and support each other. However, you can still show your support, VIRTUALLY! 

This year, more than ever, our students need our support. The ongoing pandemic has made it harder for them to balance working, online schooling, socializing, and so much more. Your support directly impacts our students ability to continue to excel!

It is with a great thanks, we welcome you to browse through these great auction items generously donated by some pretty amazing Women within our community. Sit back, grab a glass of wine and in the safety of your own home, bid on these great items, there's something for everyone!

Winners will be contacted shortly after auction closing.

Payment is due as soon as possible after auction closes. Please make payment by Email Money Transfer to: WBWBA.treasurer@gmail.com If required by your bank please use security question: our initials / security answer: wbwba

No Contact-Social Distancing scheduled pick-up or delivery will be available
Selected items can also be sent by regular Canada Parcel Post or courier service at winner's expense*
*Fragile items and liquids will NOT be shipped
*We hold no responsibility for items damaged in transit.
Auction Item

s

Value
High Bid

Thirty-One Colorblock Tote New

Pebble faux leather Side panels colorblocked in cotton or faux leather
Magnetic snap closure
One interior zipper pocket and two flat pockets and Exterior cell phone pocket
11" handle drop
13"H x 10.25"L x 5"D

Valued at $96Current bid: $0

$96
$0

DoTERRA Herbal Tea Collection

doTERRA introduces two unique loose leaf herbal teas designed to indulge your taste buds while providing a delightful luxury to the day. And, of course, there's nothing better than a warm cup of tea. The tea collection features two beautiful decorative tea canisters. Immune Booster tea features a flavorful infusion of CPTG® Lemon and Wild Orange essential oil, combining powerful immune-enhancing properties with herbal notes to create an invigorating blend of warmth. Soothing tea, infused with CPTG® Bergamot essential oil, creates a calming and soothing experience 40 servings per tin and a tea steeper is included.

Valued at $46Current bid: $25

$46
$25

Newborn Feathers Harry Potter, 12mm Earring Set New

Hogwarts House Colours
You can belong to Hogwarts with these fun earring sets. They are the 12mm geode earring and come in the fun four houses of the prestigious school of witchcraft and wizardry.

Valued at $89Current bid: $0

$89
$0

Thirty-One Convertible Belt Bag New

Be a trendsetter this season! With multiple ways to wear, this belt bag easily converts from a fanny pack to a cute crossbody purse for days and nights on the town. Rock it as a hands-free hip pack to hold everyday essentials like your phone, cards, keys and makeup.
Key features:
Pebble faux leather.
Polyester lining.
Magnetic flap closure.
Four interior credit card slots.
Can be worn as a belt bag or as a crossbody bag.
Strap/belt is detachable and adjusts from 30" to 57"
6"H x 7.5"L x 1"D

Valued at $64Current bid: $0

$64
$0

Sondpex Bluetooth Active Speaker System New

Sondpex Bluetooth Active Speaker is a powerful sound system for your home or vehicle
200W Max output power for loud, clear sound
Wirelessly stream music from any Bluetooth-enabled device
Play music from SD cards and USB drives (up to 32GB)
6.5" woofer, 3" super tweeter and built-in amplifier
AUX input to connect to any device with a 3.5mm headphone jack
USB charging port with 5V/2A output
RCA cable input and output terminal
Dual Power: 110v AC/12v
Includes: Remote control, 12V power cable wiring kit, IR remote cable, and 3.5mm M/M audio cable

Valued at $99Current bid: $0

Donated By Auto-Tech N Tire

$99
$0

Pampered Chef DRINK RIMMER SET

Pampered Chef DRINK RIMMER SET great for Margarita Salt, Ceaser Spice or Daiquiri Sugar

Valued at $25Current bid: $0

$25
$0

Wok & Glass Lid New (Gertrude)

30.5 x 9 cm (12" x 3½")
Hard aluminum body distributes heat evenly; oven-safe to 450° F (230° C).
Durable, non-stick ceramic coating is easy to clean & wear resistant.
Easy-grip handles with room for an oven mitt.
Shatter-resistant, tempered glass lid.
Holds 4 L (16 cups)

Valued at $146Current bid: $73

Donated By Cayleigh Jago Epicure

$146
$73

Fully Completely Grand Reserve Red 2013  

Must be 19+ to bid on this item.

The Tragically Hip. This limited edition red wine is being released to commemorate The Hip announcement of the re-release of their legendary album Fully Completely and the band's last North American Tour. This wine is the ideal way to celebrate the band's rise to stardom and to toast lead singer Gord Downie.

One waft from the glass offers unmistakably fresh Cabernet Franc and luscious aromas of ripe red berries in a traditional Meritage blend. Combined with the Merlot and Cabernet Sauvignon grapes the melange is full, rounded and delivers effortlessly, huge juicy dark ripe tree fruit, whispers of blueberries with subtle savoury undertones. A hint of green pepper and black pepper polishes it off. The tannins are soft but noticeable, medium bodied and balanced with tobacco and a little mocha on a juicy finish. The finale is long and memorable

Valued at $25Current bid: $0

Donated By Auto-Tech N Tire

$25
$0

PAMPERED CHEF INDOOR OUTDOOR PORTABLE GRILL

Serve freshly grilled food any time, anywhere—even indoors—with the Indoor Outdoor Portable Grill! Whether you're firing up the charcoal for a cookout or gathering friends around the electric grill in your kitchen to cook together, this versatile grill has you covered. This easy-to-use grill converts from electric for indoor or outdoor use to charcoal for outdoor use. The innovative grill grate covers the electric coil to reduce smoke.

Valued at $159Current bid: $0

$159
$0

Flower Bucket

Galvanized metal with distressed finish. Florals not Included will not hold water

Valued at $24Current bid: $12

$24
$12

Pampered Chef Kids' Pizza Set Discontinued

The Kids' Pizza Set is a great way to get kids involved in the kitchen and help them learn about cooking and food. It's filled with real tools that were tested and approved by real kids. They'll get to make their own pizza while learning about measuring, following instructions, and kitchen safety. Recommended for ages 8 and up.

The set includes a Personal Sized Round Stone and scraper, Pizza cutter, cutting mat and rolling pin.

Valued at $50Current bid: $25

$50
$25

New Slate Serving Board Pampered Chef Discontinued

14¾" x 5½" serving board.
Made of natural slate with a flaked edge.
The top features an etched design that's perfect for entertaining.
Feet on the base of the board keep
tables and countertops scratch-free.

Valued at $24Current bid: $12

$24
$12

2020 Tim Hortons Mini Sticks full Set Of 6

New set of 2020 Tim Hortons Mini stick collection.
McDavid, Crosby, Marner, MacKinnon, Price, Ovechkin

Valued at $35Current bid: $0

$35
$0

Criollo Liqueur Set

Must be 19+ to bid on this item.

It's a little indulgence that is so hard to find. Criollo Chocolate Sea Salted Caramel & Chocolate Raspberry Truffle liqueurs are sure to satisfy a sweet tooth. Use in cocktails, pour over ice - or better yet, ice cream

Valued at $45Current bid: $22

Donated By Auto-Tech N Tire

$45
$22

32 Pc Wrench Set

Wrench Set can be separated as SAE and Metric sets
Made with high strength chrome vanadium steel
Meets /exceeds ANSI standard
Features a mirrored chrome finish
Wall mountable
Stores and organizes wrenches
Easily fits in your tool drawer
Set includes: standard length SAE :1/4, 5/16, 11/32, 3/8, 7/16, 1/2, 9/16 and 5/8, 11/16 and ¾"; Metric : 6, 7, 8, 9, 10, 12, 13, 15, 17 and 18mm
Also includes: Short Length (Stubby): SAE : 1/4, 3/8, 7/16, 1/2, 9/16, and 5/8"; Metric: 10, 11, 12, 13, 14 and 15mm

Valued at $50Current bid: $0

Donated By Auto-Tech N Tire

$50
$0

"SABRE" INSULATED TRAPPER - REALTREE EDGE®

The "Sabre" brushed tricot trapper cap is essential for the coldest weather conditions. Keeping you warm and comfortable no matter the temperature in the treestand.
Realtree EDGE®
80g of 3M™ Thinsulate™ Insulation
Odor-X™ anti-microbial lining in crown
Faux fur lined earflaps and front flap
Plastic buckle closure
Heat Factor 3 products are built for the dedicated hunter in the coldest weather conditions.

Valued at $25Current bid: $0

$25
$0

Norwex Textured Kitchen Towel & Cloth Recycled Set

A set of our microfiber cloth and towel with BacLock®*, which feature a beautiful diamond weave to grab, trap and eliminate kitchen messes and look great doing it. Plus they're made from 70% recycled microfiber. The pair is perfect for drying dishes, wiping countertops, soaking up spills and so much more! These products were independently tested for harmful substances according to the strict global criteria of STANDARD 100 by OEKO-TEX®
Towel: 65 cm x 35 cm / 25.59" x 13.78"
Cloth: 35 cm x 26 cm / 13.78" x 10.24"

Valued at $35Current bid: $17

$35
$17

Plano 3600 Series Soft Side Tackle Bag, Pink

Plano 3600 Series Soft Side Tackle Bag is designed for all types of fishing tackle storage
Features four external Speed Zip pockets and two side mesh pockets
Large front and side zippered pockets with additional outer storage pockets
Adjustable padded shoulder strap
Rubberized, water-resistant bottom with feet keeps bag dry on wet surfaces
Includes 4 removable 3600 series ProLatch StowAways with adjustable divider

Valued at $40Current bid: $0

Donated By Wasaga Marine

$40
$0

3 Bags of Kicking Horse Coffee Beans

Three Sisters Medium Roast
Grizzly Claw Dark Roast
Kick Ass Dark Roast

Valued at $40Current bid: $0

$40
$0

Caribbean Joe Men's Watch Goldtone/Brown

Case diameter: 4.25 cm
Case Width: 1 cm
Band Width: 2 cm
Dial Color Brown
Dial Shape Round
Ideal For Men
Strap Color Brown
Strap Material Synthetic Leather
Types of Watch Analog
Display Type Number & Markers
Watch Closure Buckle
Dial Window Material Glass

Valued at $60Current bid: $0

$60
$0

Ahead by a Century Chardonnay 2014

Must be 19+ to bid on this item.

Named for The Tragically Hip's highly acclaimed 5th album – Trouble at the Henhouse. This Chardonnay is a nice follow-up to the critically-acclaimed Fully Completely Grand Reserve Red that sold out very quickly! The band members Gord Downie, Paul Langlois, Rob Baker, Gord Sinclair and Johnny Fay worked directly with Stoney Ridge head winemaker Jeff Hundertmark to create this rich and elegant Chardonnay.

Valued at $25Current bid: $22

Donated By Auto-Tech N Tire

$25
$22

Monopoly Despicable Me 2 Game

It's the classic fast-dealing property trading game of Monopoly, now with multitudes of minions. Gru is back with another evil plan and it's up to you to collect Banana Bucks and own all of your favorite properties before he succeeds. Spin the Minion Spinner to move your minion around the board and wheel and deal to win the most mischievious Monopoly game ever.

Valued at $30Current bid: $0

$30
$0

Pavé Crescent Necklace Stella & Dot

Handset pavé in classic ruthenium create a chic crescent pendant
Gold plated with a shiny pale warm finish
Lobster Clasp Closure
24 ½"+ 3" Extender

Valued at $52Current bid: $0

$52
$0

Epicure Cutting Mats (Set of 4)

Large: 14¾" x 11¾" (37.5 x 30 cm) | Small: 11" x 7" (28 x 18 cm)
Lightweight, flexible & easy to store.
Waffle design on bottom grips counter for stability.
Two colours: use one for meat & one for veggies to help prevent cross-contamination.
Set of 4 (2 large & 2 small)

Valued at $21Current bid: $10

$21
$10

Epicure Rectangular Steamer

26.5 x 13.5 cm (10½" x 5¼")
Microwave fajitas, salmon, veggies, oatmeal & popcorn.
Holds 3½ cups for 1–2 servings.

Valued at $30Current bid: $15

$30
$15

Charrier Parfums - 3 Perfumes 'Romance de France' Gift Box

Set of three high quality French Perfumes for Women, for a gift or a souvenir of France, presented in a smart gift box
1) Air de France - Floral perfume 11.5ml (US 0.389 fl. oz). Top note: Aldehyds, Bergamot, Lemon, Orange blossom - Heart note: Jasmine, Rose, Lily of the Valley, Iris - Base note: Vetiver, Sandalwood, Vanilla, Amber.
2) Tendre Folie - Rose and fresh scents 10.1ml (US 0.342 fl. oz). Top note: Tangerine, Melone - Heart note: Rose, Freesia - Base note: Sandalwood, Iris.
3) Croyance Or - Fruity and floral perfume 12ml (US 0.406 fl. oz). Top note: Violet - Heart note: Rose, Orchid, Damas Plum - Base note: Violet wood, Dewberry, Musk.

Valued at $25Current bid: $0

$25
$0

Hikari Diffuser with 15mL Holiday Peace doTERRA

Hikari, the Japanese word for "light," is a name perfectly suited to the doTERRA limited-time holiday Hikari Diffuser. This modern, Asian-inspired diffuser transforms any room into a relaxing Zen environment. With multiple time settings, whisper-quiet diffusion, and a simple yet stylish design, the Hikari Diffuser gives you the ability to customize the air with essential oils to create your ideal environment.

Valued at $80Current bid: $0

$80
$0

Buttercup Belle Fragrance Flower Christmas Cottage

Scentsy's Fragrance Flower releases beautiful scent while looking lovely in any space. No plug, no problem.

Valued at $21Current bid: $0

$21
$0

Signature Homestyles Blue Jean Tote

Cotton/polyester denim fabric
12" L x 8" W x 12" H
Comes empty

Valued at $32Current bid: $0

$32
$0

Toronto Popcorn Company 4 sm bags

Everyday, TOPopcornCo. continues to write its story with every popped kernel that comes out of its kettles -- Puff as puff can be, well-seasoned as well-seasoned can be. The way popcorn should be.

Flavors included are

Confetti
Choco Peanut
Hot Cinnamon
Cheesy Caramel

Valued at $25Current bid: $0

Donated By Stayner Beaver Rock

$25
$0

Twisted Shotz Chocolate Liquor Box

Must be 19+ to bid on this item.

Satisfy your chocolate cravings with this decadent twist only available in Twisted Shotz Choc Box. This new Choc Box offers 8 prepared shots featuring 2 Mint Chocolate, 2 Mocha Chocolate, 2 Chocolate Mousse and 2 Chocolate Salted Caramel. Serve chilled. Do not freeze.

Valued at $20Current bid: $0

$20
$0

Aromatherapy Essential Oil Car Diffuser Green

The air in car is very dry, if the air in your car is drying out your throat, nasal passages, and skin, car air fresheners can make a big difference. A car air purifier is particularly helpful in the car when the air naturally holds less moisture, but a car air purifier can be used when you are driving. And you could add your own lovely essential oil in the water tank if you want the aromatherapy. The car diffuser uses the latest ultrasonic cool mist humidification technology for soothing moisture on the go.

Valued at $16Current bid: $8

$16
$8

Floral Patch Quilted Throw with 2 matching pillow covers

Printed cotton and polyester quilted throw with scallop edge detail. Reverses to same pattern.
Throw: 60" L x 50" W
Pillow covers: 18" L x 18" W each

Valued at $87Current bid: $43

$87
$43

Summer Flowers Quilted Throw with 2 matching Pillow Covers

Printed cotton and polyester quilted throw with scallop edge detail. Reverses to same pattern.
Throw: 60" L x 50" W
Pillow covers: 18" L x 18" W each

Valued at $87Current bid: $43

$87
$43

Coach Corner Zip Wristlet In Signature Canvas

Signature coated canvas with crossgrain leather details
Two credit card slots
Zip-top closure, fabric lining
Wrist strap attached
6 1/4" (L) x 4" (H) x 1/2" (W)

Valued at $75Current bid: $0

$75
$0

Starfrit Ceramic Chef Knife Starter - Set of 3

These Starfrit Ceramic Chef Knives blades are razor sharp and retain their original sharpness more than ten times longer than steel knives.
Stays sharp more than ten times longer than steel knives
Ceramic does not corrode or rust
Half the weight of similar steel knives
Includes: 3" paring knife, 4" utility knife and 6" chef knife

Valued at $25Current bid: $12

$25
$12

Thomas Premium Knife Range | Set of 2 Steak Knives

This professional range includes a variety of knives and accessories that make any kitchen task a breeze.
The simple classic design with integrated handle and blade eliminates hygiene issues.
They are carefully weighted and balanced for easy food preparation.
Crafted using high quality steel making the blade long lasting and easy to sharpen.
Description
This professional range includes a variety of knives and accessories that make any kitchen task a breeze. The simple classic design with integrated handle and blade eliminates hygiene issues. They are carefully weighted and balanced for easy food preparation. Crafted using high quality steel making the blade long lasting and easy to sharpen.

Valued at $50Current bid: $0

$50
$0

PC Cast Iron Casserole Dish

Pre-seasoned Cast Iron Dish

Valued at $15Current bid: $7

$15
$7

Purple digital Camo pattern leggings. SweetLegs

Purple digital Camo pattern leggings. SweetLegs Plus fits sizes 16-22

Valued at $25Current bid: $0

$25
$0

STAEDTLER® Acrylic paint

Highly pigmented, brilliant colours
Easy to blend and mix with smooth consistency
Perfect for fine art and craft applications
Cleans up easily with water
12 ml (0.4 fl. oz) paint tubes

Valued at $23Current bid: $25

$23
$25

DIGITAL PROMOTION ON GEORGIAN LIFE'S SOCIAL MEDIA PLATFORMS

DIGITAL PROMOTION ON GEORGIAN LIFE'S SOCIAL MEDIA PLATFORMS
WHAT YOU GET WITH A DIGITAL PROMOTION:

• Exposure across Georgian Life's social platforms - 9000 guaranteed impressions on Facebook & Instagram (combined)

• Trackable results including reach, engagement and clicks to your website

• A targeted audience in the Georgian Triangle

• Professional design and copy services (professional photography available at an extra cost or can be included if purchasing multiple posts)

• Campaign setup, management and monitoring

Valued at $150Current bid: $75

Donated By Georgian Life Media Inc.

$150
$75

Wall Grille,Vintage White 2pcs

Antique white metal finish
18 "L x 27 "H

There are 2 in this auction only 1 is pictured

Valued at $120Current bid: $0

$120
$0

Hyacinth Handled Basket

16.5"L x 15"W x 11.25"H (13.25"H w/handles)

Valued at $64Current bid: $0

$64
$0

Desktop Glass Planter Bulb Vase

Vintage design, DIY Planter with mini bulb shape vase in wooden stand, need to install it yourself. Smooth surface, good permeability, beautiful shape
Suitable size perfect for desktop in office or home---The wooden stand size : 5.5" H x 7.9" W x 4" D
Material: Made of nature wood; Great for floral arrangement, home decoration as well as various gift ideas
Plants not included

Valued at $20Current bid: $10

$20
$10

Epicure Round Cake Pan

20 cm (8")
Flexible silicone helps unmold baked goods easily.
Thick rimmed edge and lip provide stability.
Use in microwave or oven up to 450° F.
Brownies don't have to be square—get creative & make them in the Round Cake Pan.

Valued at $19Current bid: $8

$19
$8

Desert Wall Pocket

Glazed ceramic.

7.25" L x 3.5" D x 6.5" H

Valued at $27Current bid: $13

$27
$13

Bottle Vase Set

Glass with rope details. Can hang on wall with rope or set on table. Will hold water. Add your own sand and shells or florals to create a stylish look. Includes one 11"H x 2.5"Dia. and one 15.25"H x 2.5"Dia. vase.

Valued at $51Current bid: $0

$51
$0

Quicksicle Maker Pampered Chef

Make your own custom frozen treats in as little as 8 minutes in our Quicksicle Maker! Quick-freezing technology in the base lets you make up to three consecutive rounds of frozen treats with your favorite juice, smoothie, or flavored milk.

Includes the Quicksicle Maker, six sticks, and removal key.
Base is 4½" x 8¼" x 4¾" (12 cm x 21 cm x 12.5 cm).
The high walls help keep spills contained.
Removal key makes it easy to remove finished quicksicles.
The crosshatch pattern keeps quicksicles on the sticks.
Stick handles are easy for kids to hold.
Sticks are dishwasher-safe. Base and key are hand wash only.

Valued at $75Current bid: $35

$75
$35

Pampered Chef Mini Muffin Pan

The Mini Muffin Pan will make two-dozen of your favorite two-bite muffins, cupcakes, tarts or appetizers at a time. It makes parties and bake sales easier than ever!

10½" x 15¾" (27 cm x 40 cm).
2-tbsp (30-mL) wells.
Heavy-gauge carbon steel for even baking and browning.
Nonstick coating for easy removal and cleaning.
Heat-resistant to 450°F (230°C).
Hand wash.

Valued at $27Current bid: $0

$27
$0

Zyia Oh So Soft Yellow Hoodie XXL

Soft Yellow Hoodie with fleece interior. Nice for the warm weather that is coming

Valued at $87Current bid: $0

$87
$0

Ellen's Games Danger Word Game

Danger Word is a wildly funny, intense, and unpredictable word guessing game based on the Danger Word Game seen on the Ellen DeGeneres Show and her primetime hit, Game of Games. Players choose a card and give teammates one-word clues hoping that they'll guess the Winning Word on the card. But don't say the Danger Word! Who can get teammates to say 'pool' but not 'swim', or 'infant' but not 'baby'? Saying the Danger Word gets that player stamped with an X. Teams win by collecting 5 cards or if the other team gets 3 stamps.

Valued at $45Current bid: $22

$45
$22

Sunset Gourmet Barbecue Boss Kit

Sunset Gourmet's Smoky Sweet Grilling Sauce

• Seasoned tomatoes, onions, honey mustard, smoky flavour and spices make this sauce extraordinary. Brush on chicken, pork and ribs. Try as a baste for meatloaf or brushed on peppercorn beef tenderloins beneath melted Gorgonzola cheese. Makes a great dip for finger foods – chicken tenders, wings and more.
(355 ml jar)

Sweet & Spicy Brown Sugar Bourbon Sauce

• A terrific blend of flavours with just the right amount of sweet and heat, excellent on just about everything. An exceptional sauce to enhance all your meat dishes and so much more! Makes an amazing marinade, condiment and dipping sauce. Try on chicken, pulled pork or to glaze your meatloaf.
(355 ml jar)

Valued at $27Current bid: $15

Donated By Beverly House Sunset Gourmet

$27
$15

Wild Vines Strawberry White Zinfandel

Must be 19+ to bid on this item.

Salmon pink in colour; fragrant notes of strawberry, watermelon, pear, figs and nuts on the nose; it is effervescent and refreshing on the medium sweet palate

Valued at $15Current bid: $7

$15
$7

Burnt Ship Bay Estate Sauvignon Blanc

Must be 19+ to bid on this item.

Sited in historic Niagara-on-the-Lake, Ontario, Burnt Ship Bay Estate Winery is making delicious wines for all palates. Expect lifted aromas and flavours of grapefruit, minerality, herbs and nuts. Light and refreshing this is a perfect match for grilled salmon with rosemary potatoes and grilled vegetables.

Valued at $15Current bid: $0

$15
$0

Delicate Heart Necklace - Rose Gold

Stella and Dot Handset pavé set in a sweet heart pendant
Reverse necklace for a solid rose gold look
Gold plated with a shiny pale warm finish
Lobster Clasp Closure
17 ½"+ 3" Extender

Valued at $52Current bid: $25

$52
$25

dōTERRA Forgive® Touch Renewing Blend

The fresh, woody aroma of doTERRA Forgive Touch helps to counteract emotions of anger and guilt, while promoting the liberating feelings of contentment, relief, and patience.

Valued at $15Current bid: $8

$15
$8

dōTERRA DigestZen® Touch Digestive Blend

doTERRA DigestZen Touch is the perfect oil to have on hand at home, work, or when traveling. The calming aroma of DigestZen essential oil blend is combined with Fractionated Coconut Oil in DigestZen Touch for gentle topical application. The essential oils of Peppermint, Coriander, Ginger, Caraway, Cardamom, Fennel, and Anise are soothing, refreshing aroma when inhaled or applied topically. doTERRA DigestZen Touch is ideal for those who want the benefits of DigestZen essential oil in a version designed for gentle or sensitive skin.

Valued at $25Current bid: $0

$25
$0

dōTERRA On Guard® Beadlet Protective Blend

Providing a convenient way to obtain the immune-boosting benefits of doTERRA On Guard, doTERRA On Guard Beadlets are perfect for traveling and on-the-go.

Valued at $20Current bid: $0

$20
$0

Thirty-One Deluxe Utility Tote in Navy Starfish Splash

A popular on-the-go organizing solution, the Deluxe Utility Tote holds three paper shopping bags, Picnic Thermals or Fold N' Files! You can even put smaller items in the three pockets. This style's sturdy base and webbed handles make it perfect for toting to the store and back. It also holds two Essential Storage Totes!

Valued at $52Current bid: $26

$52
$26

3 Jointed Tiki Totem Poles

Jointed Tiki Totem Pole. This totem pole has 6 jointed sections of tiki faces. It is printed on board stock on both sides and is 7 feet tall. This is a very colorful tiki totem pole to use for a luau party.

3 in this auction 1 shown

Valued at $30Current bid: $0

$30
$0

Ice Ball Silicone Molds

Make large 2" ice balls perfect for cocktails, sodas & juices! You can also be creative and freeze ice balls with ingredients inside such as fruit pieces or food colouring. Perfect for summer time drinks or cocktails.

Valued at $25Current bid: $12

$25
$12

Kiera Grace Collage Frame

Collage frame has 12 spaces for 4x6" photos. Great for that family memories. Made of a Light weight plastic, makes it easy to hang anywhere.

Valued at $30Current bid: $15

Donated By Darlene Stringer

$30
$15

Pampered Chef Microwave Egg Cooker

Pampered Chef Microwave Egg Cooker, Stoneware Microwave Egg Poacher, Perfectly Cooked Eggs, Easy Clean Pot Stoneware Gift, Directions. Pampered Chef Stoneware Microwave Egg Cooker.

Valued at $25Current bid: $0

$25
$0

Brother PT-90 Labeller

Part of the Simply Stylish line of P-touch products, the PT-90 puts extra style into labeling!
This customizable model offers three changeable faceplates to help personalize your labeler. Add up to eight stylish patterns to your home labeling applications using the "Deco Mode" feature. With its small, handheld design, the PT-90 fits perfectly in a bag for on-the-go labeling.
Featuring an easy-view, 12-character LCD display and typewriter style keyboard, the PT-90 prints non-laminated labels in 3/8-inch and 1/2-inch widths. Easily design creative labels with 1 or 2 lines of text using one of the 9 Type Styles, 173 Symbols or 7 Framing options. Uses 4 "AAA" batteries (not included) and includes one Black on White "M" starter tape.

Valued at $10Current bid: $5

$10
$5

Avon Gift Pack

Avon gift pack includes:

•Avon Brightening Eye Cream
•Avon Brightening Serum
•Avon Anew Ultimate Day Cream
•Avon Haiku Perfume
•Avon True Color Pro+ Nail Enamel
•Avon True Color Maskcara
•Avon Crave Lip Gloss

Valued at $100Current bid: $50

Donated By MMEA/Ontario Insurance Network/Independent Insurance Brokers

$100
$50

Set of 3 Crackle Purple Glass Tealight Holders

Set of 3 Crackle Purple Glass Tealight Holders. Ideal for Weddings, Special Events, Parties. Also Makes a Great Gift. The large candle holder measures 3.6" diameter x 12" high. The medium candle holder measures 3.6" diameter x 10" high. The small candle holder measures 3.6" diameter x 9" high. For use with tea light candles only.

Valued at $95Current bid: $47

Donated By Darlene Stringer

$95
$47

This little light LED print

Printed Canvas over wood frame, featuring LED lights to illuminate print. Has a 4-Hour on off auto timer. Requires two double a batteries not included. 23.5"L x 15.5"H

Valued at $48Current bid: $0

$48
$0

Enjoy Life Printed Canvas

Printed Canvas over wood frame, 19.5"W x 24"H

Valued at $40Current bid: $20

Donated By Darlene Stringer

$40
$20

Keychain Box

There no Place Like Home Keychain Box. Holds 6 Keychains. Magnetic closure. Can hang on the wall.

Valued at $33Current bid: $0

Donated By Darlene Stringer

$33
$0

3 Woven Seagrass Leaf Trays/Wall Decor

3 Signature Homestyles Woven Seagrass Leaf Tray over metal frame. Sit on table or hang on wall.
27.25"L x 14"W x 4"H

Valued at $140Current bid: $0

$140
$0

Grandmas Beach Treats Gift Basket

A treat basket filled with over $80 in tasty treats from Grandma's Beach Treats, to include popcorn, chocolate, fudge and other awesome handmade treats

*Picture for Reference*

Valued at $80Current bid: $65

Donated By Grandma's Beach Treats Sylvia Bray

$80
$65

90 Minute Clinical Somatic Session

Clinical Somatics is movement education that teaches you to get rid of tension, chronic pain and helps you to restore muscle function, movement and strength.

You will learn how to prevent and recover tense muscles (Sensory Motor Amnesia) that develop over time due to habituation to stress, injury, repetitive strain, surgeries and the stresses of life!

It is the best medicine because it goes to the root cause and treats the whole person - not only the symptom/effect.

Valued at $200Current bid: $100

Donated By Willow Creek Somatics

$200
$100

Thirty One Wheels-Up Roller in Fab Flourish

Approx. 12.25"H x 12.75"L x 9"D

This Wheels-Up Roller is the perfect rolling luggage for long trips or overnight jaunts, because it meets TSA carry-on size requirements. Featuring a retractable handle, zip pockets inside and out, and adjustable straps to keep contents secure, the Wheels-Up Roller bag is the perfect travel companion. Comes with a Carry Me Away Luggage Tag too, so you can personalize your rolling luggage for quick identification.

Valued at $200Current bid: $50

$200
$50

Thirty One Wheels-Up Roller in Ditty Dot

Approx. 12.25"H x 12.75"L x 9"D

This Wheels-Up Roller is the perfect rolling luggage for long trips or overnight jaunts, because it meets TSA carry-on size requirements. Featuring a retractable handle, zip pockets inside and out, and adjustable straps to keep contents secure, the Wheels-Up Roller bag is the perfect travel companion. Comes with a Carry Me Away Luggage Tag too, so you can personalize your rolling luggage for quick identification.

Valued at $200Current bid: $0

$200
$0

DIGITAL PROMOTION ON GEORGIAN LIFE'S SOCIAL MEDIA PLATFORMS

DIGITAL PROMOTION ON GEORGIAN LIFE'S SOCIAL MEDIA PLATFORMS
WHAT YOU GET WITH A DIGITAL PROMOTION:

• Exposure across Georgian Life's social platforms - 9000 guaranteed impressions on Facebook & Instagram (combined)

• Trackable results including reach, engagement and clicks to your website

• A targeted audience in the Georgian Triangle

• Professional design and copy services (professional photography available at an extra cost or can be included if purchasing multiple posts)

• Campaign setup, management and monitoring

Valued at $150Current bid: $0

Donated By Georgian Life Media Inc.

$150
$0

3pack Performance Socks Zyia

Performance socks give you the flexible, seamless foundation your body needs to perform. Treat your feet to hours of frictionless, moisture-wicking love during your next training session.

Temp Controlled Sweat Wicking 4-Way Stretch

Ankle-height is ideal for running, training and anything else you might do in sneakers.
Moisture-wicking blend keeps feet cool and dry.
Fit: One size.
Fabric: 70% Cotton, 26% Polyester and 4% Spandex.

Valued at $22Current bid: $11

$22
$11

Lg Chef Tongs Pampered Chef

Large Chef's Tongs are stainless steel tongs with wide, slotted silicone tips that help you grip food and drain liquid. The silicone also makes them safe to use in any kind of cookware without worrying about scratching. And the tongs are easy to store. Just hold them tip-side up to lock for storing in a drawer, and point the tips down to open and use them.

Valued at $32Current bid: $0

$32
$0

Seagrass Wall Pocket

Woven seagrass over metal frame.
5.5 "L x 18 "H x 3.75 "D

Valued at $18Current bid: $9

$18
$9

Reduce Toddy Mug (2 pack) Red & White

Reduce Toddy Mug (2 pack) Red & White.
Dual Wall Vacuum Insulated Mug
Easy to Carry Handle
4 Hours Hot
12 Hour Cold
Dishwasher Safe
Fits Single Serve

New in the Box.

Valued at $25Current bid: $12

$25
$12

Sunset Gourmet Bread Mix kits

Fill your home with the sensational aroma of freshly baked bread. These beer breads are so easy to make, they mix up in 30 seconds! Enjoy these mixes that are quick, easy and delicious!

• Cheesy Garlic Beer Bread Mix
• Harvest Beer Bread Mix
• Parmesan & Garlic Biscuit Mix
• Traditional Sweet Corn Bread & Muffin Mix

Valued at $35Current bid: $19

$35
$19

Tupperware One Touch Reminder Canister Set

This chic canister set doesn't just sit on the counter looking pretty, it also helps you keep spices and small snacks fresh and conveniently at hand. The special viewing window on the kitchen canister set helps you easily identify contents so you don't have to open and close the lids, letting in air, and letting out freshness. The clever window also lets you see when contents are running low.

Valued at $50Current bid: $25

$50
$25

Pampered Chef Whip Cream Maker Pink

make your own with the Whipped Cream Maker. With just three ingredients and 30 seconds, you can make your own flavored toppings for pie, sundaes, cakes, waffles, other baked goods, coffee, and hot cocoa.

Valued at $32Current bid: $0

$32
$0

Epicure Brentwood Insulated Teapot

This is an amazing Tea Pot that would be great for upcoming Bridal Showers and for Wedding Gifts. It looks beautiful sitting on your kitchen counter.

description
1.5 L 6 C
Classic shape, no-drip spout & double-walled design.
Keeps liquids hot or cold for hours.

Valued at $69Current bid: $34

$69
$34

Aurora Wall Pocket/Vase, Gray

Hand crafted and hand hammered metal with an antique gray finish. Flat back. Can stand on a surface or hang on the wall. Will not hold water

5.75 "L x 18.5 "H x 3.75 "Dep

Valued at $54Current bid: $0

$54
$0

Milkpail Wall Pocket/Vase

Galvanized tin with antique finish. Features flat back and chalkboard front. Will not hold water

7.5" L x 11.25" H x 3.5" Depth

Valued at $30Current bid: $0

$30
$0

Crown Top Lantern

Wood and metal with vintage distressed finish Crown Top Lantern Candle not included

8" L x 8" W x 22.5" H

Valued at $75Current bid: $0

$75
$0

Bell & Rose Gift Set

Bell & Rose Fresh Water Pearls Necklace and earrings and a Quartz Watch.

Valued at $50Current bid: $0

$50
$0

Birdie LED Light

Reactive glaze ceramic. Features LED light up function. On/off switch at bottom. Button cell battery included.

6.5" L x 4" W x 4.5" H

Valued at $25Current bid: $12

$25
$12

DIGITAL PROMOTION ON GEORGIAN LIFE'S SOCIAL MEDIA PLATFORMS

DIGITAL PROMOTION ON GEORGIAN LIFE'S SOCIAL MEDIA PLATFORMS
WHAT YOU GET WITH A DIGITAL PROMOTION:

• Exposure across Georgian Life's social platforms - 9000 guaranteed impressions on Facebook & Instagram (combined)

• Trackable results including reach, engagement and clicks to your website

• A targeted audience in the Georgian Triangle

• Professional design and copy services (professional photography available at an extra cost or can be included if purchasing multiple posts)

• Campaign setup, management and monitoring

Valued at $150Current bid: $0

Donated By Georgian Life Media Inc.

$150
$0

Cage Accent Table Set

Cage Accent Table Set

One 15"H x 13.25"Dia. and one 18.25"H x 15.75"Dia. with light wood tops.

Valued at $213Current bid: $0

$213
$0

Shutter Lantern

Wood with a vintage distressed finish and rope handle.

6" L x 6" W x 15" H

Valued at $54Current bid: $0

$54
$0

Small Lidded Box Set

Woven nylon over metal frame. Includes one 7.25"L x 4"W x 2.75"H and one 6.5"L x 3.5"W x 1.75"H basket.

Valued at $16Current bid: $0

$16
$0

Message Board

Message Board
12"L x 12"H

Valued at $30Current bid: $0

$30
$0

Barrel Accent Table

Galvenized metal with Copper finish details and a wood top

17.5"H x 13"Dia.

Valued at $80Current bid: $40

$80
$40

New Slate Serving Board Pampered Chef Discontinued

14¾" x 5½" serving board.
Made of natural slate with a flaked edge.
The top features an etched design that's perfect for entertaining.
Feet on the base of the board keep
tables and countertops scratch-free.

Valued at $24Current bid: $0

$24
$0

Joe Fresh Felt Tote Bag

felt material.
Grey and Charcoal Grey

Valued at $29Current bid: $0

$29
$0

Canvas Acacia Wood Serving Paddle

CANVAS Acacia Wood Serving Paddle make a stylish and sturdy serving board, perfect for dinner parties or as a gift
Square paddle board made from acacia wood used for serving or preparing
Crafted from natural acacia wood grains
Hand wash only
Dimensions: 15.5 W x 10" L (39 x 25 cm)

Valued at $30Current bid: $0

$30
$0

FolkArt Home Decor Chalk Paint Set (8-Ounce), 21pk

Transform your everyday items into one-of-a-kind treasures with FolkArt Home Decor Chalk

Valued at $124Current bid: $0

$124
$0

A Witch's Book of Shadows by Danielle Luit

A witches book of shadows is one of the more important tools in their arsenal, holding their spells (both successful and not,) their divinations and of course all of the correspondences that aid them in their everyday craft. Being able to reference your own material is a great way to help you become more confident in your own craft, and to remember all of the ingredients and astrological timings that have worked best for you. 

What you have in your hands, is a completely blank Book of Shadows, to help any witch organize their craft. This 150+ page journal, comes with pre-formatted spell, ritual, Sabbat and divination pages, In the back of the journal you'll find 15+ pages of indexed correspondences ranging from colors, to moon phases, herbs, tarot and much more. 

Being completely blank and dateless, this Journal is suited to witches from all walks of life, and either hemisphere, proving to be an asset for all users from novice to expert, Let this journal be your starting point to creating your perfect, personalized book of shadows, and fall in love with your craft. 

Valued at $17Current bid: $8

$17
$8

iDesign Rain Pantry Coasters - Set of 6 x 2

Protect your tabletop from water rings with a new set of iDesign Rain Pantry Coasters
Features
Set of 6 x 2
Clear resipreme with textured bottom (inset)
Brushed stainless steel accents

Valued at $30Current bid: $0

$30
$0

6 Pack 17 oz Clear Glass Water Bottles

6 Pack 17 oz Clear Glass Water Bottle Bottles with Silver Stainless Steel Leak Proof caps, Easy to Clean, Perfect Reusable Drinking Bottle for Beverages,Juicer,Sauce Jar and Kefir.

Valued at $21Current bid: $0

$21
$0

Letters from London Thirty-one

Thirty-One Thirty One Letters From London Wallet in Palace of Jewels Pebble - No Monogram - Attaches to bag or tote with Lobster Claw clasp Snap closure PVC ID window Interior flat pocket Approx. 2.75"H x 4"L

Valued at $18Current bid: $0

$18
$0

Pumpkin Spice Candle

60% Paraffin 40% Soy
With 100%Cotton Wick

Valued at $15Current bid: $0

$15
$0

Citris Tangerine Candle

60% Paraffin 40% Soy
With 100%Cotton Wick

Valued at $15Current bid: $0

$15
$0

HEALING Gurunanda Aromatherapy

HEALING "Blue Chamomile Kiss" 100% Pure Essential Oil Blend

Roll on bottle


Gurunanda is a trusted brand, packaged in USA. 

Therapeautic properties helps regenerate and heal. 

Scent type is herbaceous, earthy, and intense. 

Oil origins: Egypt and Nepal. 

Valued at $10Current bid: $0

$10
$0

Slat Bottom Tray

2.5"H x 14"Dia. (4.25"H with handle)
Flower not included

Valued at $74Current bid: $0

$74
$0

Bluestone House Milk Paint 4 jars 6oz

Milk Paint is easy to use, environmentally safe and fast drying. It can be used on a variety of surfaces

For information on using Milk paint visit
https://www.bluestonehouse.ca/milk-paint/

Colours in picture

Valued at $40Current bid: $0

$40
$0

Looking Glass® mirror finish spray paint 3 cans

This spray paint transforms clear glass into a highly-reflective, mirror-like surface. Use this paint for a decorative, durable finish on glass.

3 cans 170g each

Valued at $54Current bid: $0

$54
$0

Skullcandy Ink'd+ Wireless Earbuds Blue

Bluetooth® Wireless Technology
Up to 8 Hours of Battery Life
Rapid Charge: 10 Minutes = 2 Hours
Microphone
Call, Track, and Volume Control

Valued at $60Current bid: $30

$60
$30

12 sets Mini Salt and pepper shakers 0.5oz each

Mini Salt and Pepper Shakers feature a classic design
Features metal screw top and universal holes
Dimensions: 1 1/8" W x 1 3/4" L
Capacity: 0.5 oz

Valued at $20Current bid: $0

$20
$0

Thirty One DOUBLE CHILL THERMAL Set

Pink charcoal Crosshatch
Both inserts have a special Leak Lock lining, zip closure, and side handles for individual transport
Thermal inserts it into the Large Utility Tote
Polyester fabrication
Leak Lock lining
Zip closure and side handles
Large Thermal Insert: 13.75"H x 12.875"L x 8.875"W
Small Thermal Insert: 13.5"H x 5.75"L x 8.875"W

Valued at $78Current bid: $0

$78
$0

Thirty One DOUBLE CHILL THERMAL Set

Blue charcoal Crosshatch
Both inserts have a special Leak Lock lining, zip closure, and side handles for individual transport
Thermal inserts it into the Large Utility Tote
Polyester fabrication
Leak Lock lining
Zip closure and side handles
Large Thermal Insert: 13.75"H x 12.875"L x 8.875"W
Small Thermal Insert: 13.5"H x 5.75"L x 8.875"W

Valued at $78Current bid: $0

$78
$0

LED Cylinder Vase, Red Set

Glass with red/silver mercury glass finish. Features LED lights in bottom with On/Off switch. Requires three AAA batteries each, not included

8 "H x 4.75 "Dia
12 "H x 4.75 "Dia

Valued at $75Current bid: $0

$75
$0

Black Candle Stick

Resin with a distressed Black finish.  Holds a 3" Dia

12"H x 4.75"D

Valued at $29Current bid: $0

$29
$0

Ultimate Linear Frame and Insert Set

White painted metal finish. Holds a Wall Wizard insert. Welcome Insert Included.

19 "L x 19 "H

Valued at $45Current bid: $0

$45
$0

Konda Art Landscape Canvas Wall Art

Modern African Home Decor Giraffe Painting Sunset Tree Print Picture 5 piece Framed Artwork for Living Room Ready to hang

Valued at $60Current bid: $0

$60
$0

Ultimate Scroll Frame and Insert Set

Brushed copper metal finish. Holds a Wall Wizard insert . Welcome Insert Included

19 "L x 19 "H

Valued at $45Current bid: $0

$45
$0

6 Pack 17 oz Clear Glass Water Bottles

6 Pack 17 oz Clear Glass Water Bottle Bottles with Silver Stainless Steel Leak Proof caps, Easy to Clean, Perfect Reusable Drinking Bottle for Beverages,Juicer,Sauce Jar and Kefir.

Valued at $21Current bid: $0

$21
$0

Wire Wreath Ring,14pcs Wire Wreath Frame

14 Wire Wreath Frames 12" Green for making your own wreaths or door decor

FRAMES ONLY

Valued at $100Current bid: $0

$100
$0

Christmas Snow Globe LED Lighted Tree

Christmas Snow Globe LED Lighted Tree Battery Operated Swirling Glitter Water

Valued at $56Current bid: $0

$56
$0

Twisted Shotz Chocolate Liquor Box

Must be 19+ to bid on this item.

Satisfy your chocolate cravings with this decadent twist only available in Twisted Shotz Choc Box. This new Choc Box offers 8 prepared shots featuring 2 Mint Chocolate, 2 Mocha Chocolate, 2 Chocolate Mousse and 2 Chocolate Salted Caramel. Serve chilled. Do not freeze.

Valued at $20Current bid: $0

$20
$0

Flower Bucket

Galvanized metal with distressed finish. Florals not Included will not hold water

Valued at $24Current bid: $0

$24
$0

Signature Homestyles Blue Jean Tote

Cotton/polyester denim fabric
12" L x 8" W x 12" H
Comes empty

Valued at $32Current bid: $0

$32
$0

From the Inside Out: A Spiritual Journey

From the Inside Out! A spiritual Journey: is a collection of deep, soul searching poems, derived from years of trauma the Author herself has experienced. Though spiritual in their content, there are many moments of deep anguish and intense joy as she finds her way through years of abuse, fear and self destruction. Searching for a way to express her hurt, anger, pain and joy to the world, she hopes that her pilgrimage of healing will give others the courage to speak up and step out of their own hell, to find their own path to healing. The poems cover topics from relationships to the human condition, seen through the eyes of an abuse victim who felt very isolated and alone in her suffering. Healing can come in many forms, through many different venues. The hope is that through these words, inspiration, and the knowledge that you are never alone in your suffering, healing will be a possibility. Many have walked similar paths and survived, through the courage to overcome and realization that He walks with you and shares your pain. Survival is possible, so is rising above the hurt and anger, to discover the person inside that you were meant to be, before the trauma!

Valued at $20Current bid: $10

$20
$10

Twisted Shotz Chocolate Liquor Box

Must be 19+ to bid on this item.

Satisfy your chocolate cravings with this decadent twist only available in Twisted Shotz Choc Box. This new Choc Box offers 8 prepared shots featuring 2 Mint Chocolate, 2 Mocha Chocolate, 2 Chocolate Mousse and 2 Chocolate Salted Caramel. Serve chilled. Do not freeze.

Valued at $20Current bid: $0

$20
$0

Personal Pizza Stone with Microwave Grip Set

When you cook your favorite homemade mini pizza on this stone, it'll taste like it just came out of a professional pizza oven. Because the unglazed cooking surface draws moisture away, everything cooks consistently and turns out light and crispy. It has been designed with a raised lip on the back edge to make transferring that pizza on and off easier than ever (and keep it from falling off). Integrated handles make the stone easy to grasp and move about. Its small size fits most microwaves and toaster ovens.

Complete with the Microwave Grip Set, just what you need for removing hot dishes from the microwave. These compact, heat-resistant silicone grips slip right onto your fingers to protect them, and the raised ridges and bumps will give you a secure and comfortable grip.

Valued at $43Current bid: $20

Donated By Danielle Wyant Pampered Chef

$43
$20

1 Year WBWBA Membership

Membership in the WBWBA is open to professionally minded women serving the Wasaga Beach area, and to employees of a member's business. The membership year runs for one year from the date your application is received and fees are paid. Annual dues are $125 for the first business representative and $50 for each additional employee membership. Members who own or represent more than one business may also register the 2nd business at a discounted rate!

Valued at $150Current bid: $0

Donated By WBWBA

$150
$0

Baby blue eyes pattern Leggings. Sweetlegs

Baby blue eyes pattern Leggings. Sweetlegs
Plus fits sizes 16-22

Valued at $25Current bid: $0

$25
$0

Serving Center Set Tupperware

Serving Center Set
The divided serving tray is a true Tupperware party favorite! The unique design of the all-in-one 6 compartment serving tray helps separate and organize taco fillings, ice cream toppings, vegetables and dip, condiments for cookouts, and more. The divided serving tray is ideal for both indoor and outdoor use and great for entertaining.

Valued at $55Current bid: $0

$55
$0

Fluid Adult 3-Buckle PFD Sz Large

Fluid Adult 3-Buckle PFD is Canadian Coast Guard approved
3 adjustable 1" (2.5 cm) straps with quick release buckles
200 denier nylon shell and liner
Sizing based on chest size measurements
Made for people who weigh more than more than 90 lbs (40.8 kg)

Valued at $49Current bid: $0

Donated By Wasaga Marine

$49
$0

$25 Gift Certificate from Scentsy

Winner will receive $25 Certificate towards their purchase of Scentsy from Melanie Harbridge. Winner will place order directly with Melanie

Valued at $25Current bid: $10

Donated By Melanie Harbridge Scentsy

$25
$10

Protecting Shampoo and Smoothing Conditioner

Doterra Salon Essentials Protecting Shampoo and Smoothing Conditioner is a hair-boosting duo that work to protect your hair while enriching it with doTERRA essential oils, giving your hair the healthy and smooth look it deserves.

Valued at $48Current bid: $0

$48
$0