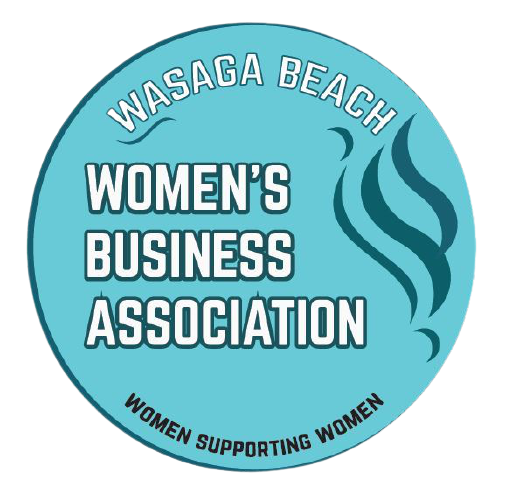 Event:
WBWBA Student Bursary 2022
Start:
Wednesday April 13, 2022
9:00 AM EDT
End:
Wednesday April 27, 2022
6:00 PM EDT
Thank you for joining us in our Second WBWBA Student Bursary Fundraiser Silent Auction! Last year we were able to give away 4 Student Bursaries, 1 to every Highschool in the area. Awesome support for our young students.

More than ever, our students need our support. The pandemic and current economy has made it harder for them to balance working, online schooling, socializing, and so much more. Your support directly impacts our students ability to continue to excel!

It is with a great thanks, we welcome you to browse through these great auction items generously donated by some pretty amazing Women within our community. Sit back, grab a glass of wine and in the safety of your own home, bid on these great items, there's something for everyone!

Winners will be contacted shortly after auction closing.

Payment is due as soon as possible after auction closes. Please make payment by Email Money Transfer to: WBWBA.treasurer@gmail.com

Pick-up Must be arranged by April 30th, Items that Pick up arrangements have not been made will be considered a Donation to the Student Bursary.
Selected items can also be sent by regular Canada Parcel Post or courier service at winner's expense*
*Fragile items and liquids will NOT be shipped
*We hold no responsibility for items damaged in transit.
Auction Item

s

Value
High Bid

2 Disney Read Along Storybook and CD Box Sets

Each box set includes CD and 4 stories

Valued at $30Current bid: $19

Donated By Debra Harrison - Auto-Tech N Tire

$30
$19

Black + Decker Cordless Li-Ion Drill

Comes with 100-Piece Accessory Kit

Valued at $190Current bid: $90

Donated By Hannah McEdwards - Co-operators, Barrie Anne Street North

$190
$90

Norwex Basic Package

Norwex Basic Package, Amethyst & Grey (1 Enviro Cloth, 1 Window Cloth)

Valued at $40Current bid: $37

Donated By Debra Harrison - Auto-Tech N Tire

$40
$37

Norwex Napkins - Slate

Replace single-use paper napkins. Each set of highly absorbent, self-cleansing Norwex Napkins is made from the equivalent of five plastic bottles.

Made from 50% Recycled Materials

What's ultra-convenient and helps you clean up the world every time you clean your plate? Our Norwex Napkins made from 50% recycled materials, of course! Each set is made from the equivalent of five recycled plastic bottles (500ml). And they have everything you love about our Norwex Microfiber, like our BacLock®* self-cleansing agent and those extrafine fibers that absorb and hold spills and dribbles so much better than anything else. Plus they're much more sustainable and affordable than paper towels and paper napkins.
43.2 cm x 31.8 cm/17" x 12.5"

All Norwex Microfiber products carry a two-year warranty. Please visit www. norwex.com for complete details.

*Contains BacLock®, an antibacterial agent for self-cleansing purposes only. The agent is solely designed to inhibit odor from bacteria, mold and/ or mildew growth within the product.

Valued at $40Current bid: $31

Donated By Debra Harrison - Auto-Tech N Tire

$40
$31

Cards Against The Simpsons

Cards Games Against Simpsons

Caught Up In the Game

"You don't win friends with salad," is the song from "The Simpsons." But we can help you win friends with a fun evening of playful bad behavior for Adults Only and put laughter and life into any party with "Cards Against Simpsons." This is a Limited Edition card game with the theme of the TV show "The Simpsons."

Modelled on "Card Games Against Humanity," this is the card game for you and your friends, and all the more fun if you're a fan of Homer and Marge and the rest of the crew. Don't worry, the game is not complicated and not too many rules to worry about.

Valued at $50Current bid: $20

$50
$20

Thirty-one Double Duty Caddy

Whoever said you can't take it with you didn't know about the Double Duty® Caddy. Picnic utensils, condiments, art supplies, cleaning supplies, baby needs, cosmetics, office supplies and lots more are easily transported in this sturdy, structured carrier. With two separate interior compartments and four exterior mesh pockets, there's plenty of room to take whatever you need with you on the go. Or, keep it on the kitchen table, counter or in the cupboard at home to hold napkins, salt and pepper shakers, sugar or condiments. In the bathroom it's great for keeping all your beauty products neat and tidy and even makes a great bathroom caddy for college students.

Valued at $26Current bid: $9

Donated By Debra Harrison - Auto-Tech N Tire

$26
$9

Signature Homestyles Blue Jean Tote

Cotton/polyester denim fabric
12" L x 8" W x 12" H
Comes empty

Valued at $32Current bid: $15

Donated By Debra Harrison - Auto-Tech N Tire

$32
$15

Thirty-one Around The Clock Thermal

One of our most versatile lunch bags, the Around the Clock® Thermal is great for lunch or snacks anytime, anywhere—work, school, festivals, road trips, pool, beach, golf course, boating or sporting events.

Valued at $28Current bid: $14

Donated By Debra Harrison - Auto-Tech N Tire

$28
$14

Flower Bucket

Galvanized metal with distressed finish. Florals not Included will not hold water

Valued at $24Current bid: $16

Donated By Debra Harrison - Auto-Tech N Tire

$24
$16

Twisted Shotz Chocolate Liquor Box

Must be 19+ to bid on this item.

Satisfy your chocolate cravings with this decadent twist only available in Twisted Shotz Choc Box. This new Choc Box offers 8 prepared shots featuring 2 Mint Chocolate, 2 Mocha Chocolate, 2 Chocolate Mousse and 2 Chocolate Salted Caramel. Serve chilled. Do not freeze.

Valued at $20Current bid: $18

Donated By Debra Harrison - Auto-Tech N Tire

$20
$18

4 Dog Man Graphic Novels

4 Hardcover Dog Man Graphic Novels. Recommended Ages 7+

Valued at $40Current bid: $10

Donated By Debra Harrison - Auto-Tech N Tire

$40
$10

Scorch Marker Wood Burning Tool

The Scorch Marker uses a non-toxic chemical formula and a heat gun to offer you and your entire family the ability to create beautiful wood-burnt designs in just minutes.

Valued at $35Current bid: $18

Donated By David Harrison - Auto-Tech N Tire

$35
$18

$25 Gift Cards for Georgian Bowl

Georgian Bowl
832 Hurontario St
Collingwood
7054453871

Valued at $25Current bid: $18

Donated By David Harrison - Auto-Tech N Tire

$25
$18

In Home Wine Tasting Kit for 2

Must be 19+ to bid on this item.

Each Comes with 10 Samples of wine for tasting From the Icellers Estate Winery.

Please note that these samples not intended to cellar. Please consume in a few weeks.

Valued at $100Current bid: $80

Donated By David Harrison - Auto-Tech N Tire

$100
$80

In Home Wine Tasting Kit for 2

Must be 19+ to bid on this item.

Each Comes with 10 Samples of wine for tasting From the Icellers Estate Winery.

Please note that these samples not intended to cellar. Please consume in a few weeks.

Valued at $100Current bid: $55

Donated By David Harrison - Auto-Tech N Tire

$100
$55

In Home Wine Tasting Kit for 2

Must be 19+ to bid on this item.

Each Comes with 10 Samples of wine for tasting From the Icellers Estate Winery.

Please note that these samples not intended to cellar. Please consume in a few weeks.

Valued at $100Current bid: $100

Donated By David Harrison - Auto-Tech N Tire

$100
$100

4 Scented Candles

4 Life at Home Scented Candles

Valued at $40Current bid: $35

Donated By David Harrison - Auto-Tech N Tire

$40
$35

Bluestone House Milk Paint 4 jars 6oz

Milk Paint is easy to use, environmentally safe and fast drying. It can be used on a variety of surfaces

For information on using Milk paint visit
https://www.bluestonehouse.ca/milk-paint/

Colours in picture

Valued at $40Current bid: $30

Donated By David Harrison - Auto-Tech N Tire

$40
$30

Wasaga Beach-Opoly

While it's impossible to include everything, they jammed all the Wasaga Beach they could into this box. It's full of outdoor adventures, family attractions, rich traditions and of course…Nottawasaga River - a little something for everyone! Looking for a fun way to experience The World's Longest Freshwater Beach? Buy your favorite Wasaga Beach properties, increase your rent by collecting City Blocks and trading them in for Keys to the City. Sound easy? Well, add in some traffic jams, property tax and parking fines and it gets a little more difficult and a lot more fun! So choose your token and advance to Wasaga Beach! You may soon be the Mayor…or out of the game for eating too much seafood chowder from Catch 22!

Valued at $30Current bid: $35

Donated By Debra Harrison - Auto-Tech N Tire

$30
$35

Midland-Opoly

While it's impossible to include everything, they have jammed all the Midland they could into this box. It's full of outdoor adventures, family attractions, rich traditions and of course…Little Lake Park- a little something for everyone! Looking for a fun way to experience the Northern Anchor of Simcoe County? Buy your favorite Midland properties, increase your rent by collecting City Blocks and trading them in for Keys to the City. Sound easy? Well, add in some traffic jams, property tax and parking fines and it gets a little more difficult and a lot more fun! So choose your token and advance to Midland! You may soon be the Mayor…or out of the game for eating too many Anchor Burgers from the Boathouse Eatery!

Valued at $30Current bid: $15

Donated By David Harrison - Auto-Tech N Tire

$30
$15

14 pks LED String Fairy Lights Battery Operated

14 pks LED String Fairy Lights Battery Operated

Valued at $28Current bid: $19

Donated By Jess Howell - Retired Signature Homestyles Rep

$28
$19

Monopoly Despicable Me 2 Game

It's the classic fast-dealing property trading game of Monopoly, now with multitudes of minions. Gru is back with another evil plan and it's up to you to collect Banana Bucks and own all of your favorite properties before he succeeds. Spin the Minion Spinner to move your minion around the board and wheel and deal to win the most mischievious Monopoly game ever.

Valued at $30Current bid: $0

Donated By 2022/2023 WBWBA Directors

$30
$0

Thomas Premium Knife ~ 2 Sets of 2 Steak Knives

This professional range includes a variety of knives and accessories that make any kitchen task a breeze.
The simple classic design with integrated handle and blade eliminates hygiene issues.
They are carefully weighted and balanced for easy food preparation.
Crafted using high quality steel making the blade long lasting and easy to sharpen.
Description
This professional range includes a variety of knives and accessories that make any kitchen task a breeze. The simple classic design with integrated handle and blade eliminates hygiene issues. They are carefully weighted and balanced for easy food preparation. Crafted using high quality steel making the blade long lasting and easy to sharpen.

Valued at $100Current bid: $40

Donated By Jon Wells - Wasaga Marine

$100
$40

GEENI SENTINEL Pan & Tilt Smart Wi-Fi Security Camera

Things happen when you're not home. Don't miss the important stuff. The Geeni SENTINEL Pan/Tilt 720P Camera rotates via our Geeni app to get the perfect angle. Adjust the view and see what's going on from anywhere using your smartphone.

Valued at $79Current bid: $45

Donated By David Harrison - Auto-Tech N Tire

$79
$45

Disney Family Edition of Codenames

Disney Family Edition of Codenames combines the hit social word game with some of Disney's most beloved properties from the past 90 years. Two Cluemasters give one-word clues to help their teammates identify the Disney characters, locations and items from a 25 card game grid. Including both pictures and words, it's family fun for Disney fans of all ages.

Valued at $30Current bid: $10

Donated By Jon Wells - Wasaga Marine

$30
$10

PAMPERED CHEF MAKE & TAKE MASON JAR

Your favorite salads and snacks are finally portable with the Make & Take Mason Jar! This compact container has everything you need for an easy meal on the go. The measurement marks act as a guide, and the snap-together spoon and fork help you reach every last bite.

Valued at $25Current bid: $12

Donated By Wendy Long - Community Supporter

$25
$12

SCOPA Traditional Italian Card Game

SCOPA Traditional Italian Card Game

Valued at $30Current bid: $25

Donated By Jon Wells - Wasaga Marine

$30
$25

3pc Stainless Steel Wine Set

1 - 17oz. Wine Bottle
2 - 12 oz. Wine Tumblers
Includes Gift Box

As pictured

Valued at $35Current bid: $30

Donated By Debra Harrison - Auto-Tech N Tire

$35
$30

Pizza Camp: Recipes from Pizzeria Beddia Hardcover

Pizza Camp is the ultimate guide to achieving pizza nirvana at home, from the chef who is making what Bon Appetit magazine calls "the best pizza in America."

Valued at $35Current bid: $15

Donated By Jon Wells - Wasaga Marine

$35
$15

Norwex Kitchen Towel & Cloth Set - Amethyst

Norwex Kitchen Towel & Cloth Set - Amethyst

Valued at $35Current bid: $40

Donated By Amber Banks-Stanton - Norwex

$35
$40

Norwex Kitchen Towel & Cloth Set - Graphite

Norwex Kitchen Towel & Cloth Set - Graphite

Valued at $35Current bid: $35

Donated By Amber Banks-Stanton - Norwex

$35
$35

Blu-Ray Collection

FAST FIVE (BLU-RAY + DVD) EXTENDED EDITION
17 AGAIN
WEDDING CRASHERS/THE WEDDING SINGER DOUBLE FEATURE

Valued at $60Current bid: $10

Donated By Jamie Styles - Jamie's Main & Local

$60
$10

Cupcakes...made simple (Cooking Made Simple)

Everyone loves cupcakes! This fully illustrated recipe collection in a handy chunky format is sure to become your go-to for baking delicious cupcakes for home gatherings, parties, bake sales and more.

Valued at $20Current bid: $5

Donated By Wendy Long - Community Supporter

$20
$5

A Catalogue of Things Ingested Issue 2

A short illustrated zine telling the weird and wonderful stories of eight people who swallowed strange things with terrible consequences.

A 24 page book. Staple bound. Full colour.

Features eight colour illustrations.

Numbered 39/50

Valued at $16Current bid: $5

Donated By Jess Howell - Retired Signature Homestyles Rep

$16
$5

ZYIA Dark Fuchsia Mountain Short Sleeve tee

ZYIA Dark Fuchsia Mountain Short Sleeve tee
Size 3XL

Valued at $30Current bid: $10

Donated By Jennifer McInnes - Universal Builders

$30
$10

Maple Leaf Travel Luggage Strap

Maple Leaf Travel Luggage Strap ML3510RE

Valued at $25Current bid: $10

Donated By Janice James - JWJ Construction Services

$25
$10

NEW Thirty-One RETRO METRO HOBO CROSSBODY in Woven Stripe

NEW Thirty-One RETRO METRO HOBO CROSSBODY in Woven Stripe

Valued at $48Current bid: $20

Donated By Marie McInnis - Thirty One

$48
$20

Brookstone Sound Reacting LED Strip Lights.

Brookstone 16.4 Ft Extra Long Sound Reacting LED Strip Lights. Colour changing

4 light modes LED responds to movies, songs, and games!

Valued at $30Current bid: $35

Donated By David Harrison - Auto-Tech N Tire

$30
$35

2 Bottles Joico Power Gel Sculpting Gel, 8.5oz each

2 Bottles - An ultra-firm holding yet flexible, alcohol-free gel that locks style in place for 24 hours.Color-safe formula shields from thermal damage up to 450°F. Opal Powder imparts an iridescent shine.

Valued at $40Current bid: $15

Donated By Fiona Frustaci - Ontario Insurance Network/Independent Insur

$40
$15

Flower Bucket

Galvanized metal with distressed finish. Florals not Included will not hold water

Valued at $24Current bid: $16

Donated By Jess Howell - Retired Signature Homestyles Rep

$24
$16

Scorch Marker Wood Burning Tool

The Scorch Marker uses a non-toxic chemical formula and a heat gun to offer you and your entire family the ability to create beautiful wood-burnt designs in just minutes.

Valued at $35Current bid: $14

Donated By Joe James - JWJ Construction Services

$35
$14

Bottle Vase Set

Glass with rope details. Can hang on wall with rope or set on table. Will hold water. Add your own sand and shells or florals to create a stylish look. Includes one 11"H x 2.5"Dia. and one 15.25"H x 2.5"Dia. vase.

Valued at $51Current bid: $25

Donated By Jess Howell - Retired Signature Homestyles Rep

$51
$25

Pampered Chef Tongs Set

This stainless-steel set gives you the control you need for cooking and serving. Their silicone tips make them safe to use in any cookware without scratching. All are easy to store. This set includes the Large Chef's Tongs, Pasta Tongs, and Sauté Tongs.

***Small Chef's Tongs pictured but set upgraded with Large Chef's Tongs***

Valued at $80Current bid: $45

Donated By Wendy Long - Community Supporter

$80
$45

6 Pack 17 oz Clear Glass Water Bottles

6 Pack 17 oz Clear Glass Water Bottle Bottles with Silver Stainless Steel Leak Proof caps, Easy to Clean, Perfect Reusable Drinking Bottle for Beverages,Juicer,Sauce Jar and Kefir.

Valued at $21Current bid: $15

Donated By Jess Howell - Retired Signature Homestyles Rep

$21
$15

Think kitchen popcorn popper

Enjoy tasty and crunchy popcorn in 3 minutes! Just measure the pop-corn with the silicone kid and add them into the pop corn maker. This is an eco-friendly alternative to packaged popcorn bags. Dishwasher safe!

Valued at $25Current bid: $20

Donated By Wendy Long - Community Supporter

$25
$20

Fruit & Passion Bath Spa Kit

Shower Gel, Hand Soap and Milky Foaming Bath Grapefruit Guava Scent

Valued at $40Current bid: $10

Donated By Fiona Frustaci - Ontario Insurance Network/Independent Insur

$40
$10

Looking Glass® mirror finish spray paint 3 cans

This spray paint transforms clear glass into a highly-reflective, mirror-like surface. Use this paint for a decorative, durable finish on glass.

3 cans 170g each

Valued at $54Current bid: $32

Donated By Joe James - JWJ Construction Services

$54
$32

Wire Wreath Ring,13pcs Wire Wreath Frame

13 Wire Wreath Frames 12" Green for making your own wreaths or door decor

comes with assorted Christmas Ribbon, not shown

Valued at $100Current bid: $27

Donated By Wendy Long - Community Supporter

$100
$27

100% Cotton Chevron Throw

Size: 50″ X 60″

Valued at $30Current bid: $20

Donated By Debra Harrison - Auto-Tech N Tire

$30
$20

Thirty One HIDE & PEEK POUCH TOTE Bag

Dino Chomp

Valued at $18Current bid: $7

Donated By Rudi Cromwell - Thirty One

$18
$7

Thirty One Cinch Sac Green Cabana Stripe

Grepen Cabana Stripe

Valued at $25Current bid: $10

Donated By Marie McInnis - Thirty One

$25
$10

Pampered Chef Small Stone Bar Pan

unglazed stoneware is made with new StoneFusion material making it our strongest and most durable stoneware yet

Valued at $36Current bid: $25

Donated By Wendy Long - Community Supporter

$36
$25

Pampered Chef Small Batter Bowl

Valued at $20Current bid: $14

Donated By Wendy Long - Community Supporter

$20
$14

4 pkgs Toy Story 4 Cowboy Party Hats

The Hats resemble Woody's Cowboy Hat

Quantity 4 per pack

Valued at $25Current bid: $0

Donated By Jess Howell - Retired Signature Homestyles Rep

$25
$0

Pampered Chef Reusable Food Pouches

For those busy, on-the-go days, pack a couple of pouches filled with your own fresh, pureed fruits and veggies.

Valued at $23Current bid: $10

Donated By Wendy Long - Community Supporter

$23
$10

His and Hers 30oz tumblers

2 - 30 oz Coloured Tumbler Insulated Travel Coffee Mug with Metal Straws

Valued at $32Current bid: $28

Donated By Debra Harrison - Auto-Tech N Tire

$32
$28

Thirty one demi day bag.

Thirty one demi day bag. Fab Flourish

Valued at $38Current bid: $25

Donated By Rudi Cromwell - Thirty One

$38
$25

Hair Cut Experience Gift Basket

Basket includes:
Amika Blow Dryer Brush -$155 value
Hair cut Experience plus take home hair care with Sharon J Hair

Valued at $255Current bid: $130

Donated By Sharon Jirjis -Sharon J Hair

$255
$130

Merle Norman Gift Certificate

$50 Gift Certificate

Valued at $50Current bid: $45

Donated By Brenda Bullions - Merle Norman Cosmetics & Day Spa

$50
$45

Merle Norman Gift Certificate

$50 Gift Certificate

Valued at $50Current bid: $45

Donated By Brenda Bullions - Merle Norman Cosmetics & Day Spa

$50
$45

LED Pillow Cover

A unique pillow cover featuring LED lights to illuminate the scene
"Silent Night, Holy Night" text surrounded by metallic-toned star design
Features an on/off switch. Lights are removable for washing (spot clean, dry clean recommended).
Fits an 18" square pillow or pillow form
Requires two (2) AA batteries (not included)

Valued at $20Current bid: $19

Donated By Jess Howell - Retired Signature Homestyles Rep

$20
$19

Thirty One Cool Zip Snacker

Holiday Unicorn

Valued at $16Current bid: $13

Donated By Rudi Cromwell - Thirty One

$16
$13

Thirty One Cool Zip Snacker

Mermail Tail

Valued at $16Current bid: $9

Donated By Rudi Cromwell - Thirty One

$16
$9

Thirty One Cool Zip Snacker

Pink Flamingo

Valued at $16Current bid: $9

Donated By Rudi Cromwell - Thirty One

$16
$9

Thirty One Cool Zip Snacker

Crabby Claws

Valued at $16Current bid: $9

Donated By Rudi Cromwell - Thirty One

$16
$9

Thirty One Cool Zip Snacker

Crabby Claws

Valued at $16Current bid: $9

Donated By Rudi Cromwell - Thirty One

$16
$9

Thirty One Cool Zip Snacker

Snow Monster

Valued at $16Current bid: $13

Donated By Rudi Cromwell - Thirty One

$16
$13

Thiry One Hide & Peek Pouch

Barnyard Buddy

Valued at $18Current bid: $12

Donated By Rudi Cromwell - Thirty One

$18
$12

Thirty One Hide & Peek Pouch

Mermaid Treasure

Valued at $18Current bid: $7

Donated By Rudi Cromwell - Thirty One

$18
$7

Beaver Rock Canadian Maple Coffee Ground

Traditional Maple flavoured coffee with a delicious hint of Caramel

Valued at $11Current bid: $13

Donated By Jamie Styles - Jamie's Main & Local

$11
$13

3-Pack - Medium Creemore Coffee Beans

A combination of three unique coffees each with their own individual stories. Each bag is 150g of coffee, enough to make two full pots!

Valued at $25Current bid: $27

Donated By Jamie Styles - Jamie's Main & Local

$25
$27

TUPPERWARE LARGE Rectangle SNACK-STOR

Red lid

Valued at $38Current bid: $16

Donated By Paula White - Tupperware

$38
$16

dōTERRA Spa Citrus Bliss Invigorating Bath Bar 3pk

The Citrus Bliss Bath Bar provides an invigorating cleansing experience infused with the uplifting aroma of Citrus Bliss® essential oil blend. Combining CPTG® essential oils like Wild Orange oil, Grapefruit oil, Bergamot oil, and Tangerine oil, this bath bar fills your shower with a scent that is rejuvenating and energizing, while the addition of sunflower wax beads and orange peel powder work together to gently exfoliate and cleanse the skin.

Valued at $20Current bid: $15

Donated By Ellie Breitenfeld - doTerra

$20
$15

4 Pampered Chef Seasonaing Packets

Three Onion
Tuscan-Style Herb Chicken
Seasoning Salt
Chili

Valued at $20Current bid: $11

Donated By Danielle Wyant - Pampered Chef

$20
$11

Epicure Sampler

Includes:
Shortbread Cookies
True North Butter Tarts
Eggnog Cheesecake
Gluten free Gingerbread
Sweet Banana Bread & Muffin
Classic Meatloaf
Cha Cha Chili
Green Bean Casserole
Roast Turkey
Cheddar Cheese Cornbread
Ooey Gooey Queso

Valued at $45Current bid: $30

Donated By Cayleigh Jago - Epicure

$45
$30

Epicure Sampler

Includes:
Classic Meatloaf
Roast Turkey
Ooey Gooey Queso
Green Bean Casserole
Cha Cha Chili
Eggnog Cheesecake

Valued at $20Current bid: $13

Donated By Cayleigh Jago - Epicure

$20
$13

Thirty One Medium Utility Stand Tall Insert

Thirty One Medium Utility Stand Tall Insert In Navy Cross Pop- NEW

Valued at $50Current bid: $20

Donated By Marie McInnis - Thirty One

$50
$20

His & Hers 30oz Tumblers

2 - 30 oz Coloured Tumbler Insulated Travel Coffee Mug with Metal Straws

Valued at $32Current bid: $20

Donated By Debra Harrison - Auto-Tech N Tire

$32
$20

Kerr's Candy Kit

2 bags Assorted Deluxe Hard Candy's
2 bags lollypops
1 Creamy Caramels - Caramel Apple

Valued at $27Current bid: $10

Donated By Victoria - Kerr's Candy Factory Toronto

$27
$10

Zyia Everywhere Zipper Jogger Red 896 XXXL

Four-way stretch fabric, for extreme comfort in any situation.
Slim, tapered fit flatters your shape.
Two low-profile hip pockets.
Faux rear pocket, for a dressier look without the bulk.
Lightweight fabric breathes and wicks without weighing you down.
Brass zips for an adjustable fit and easy layering over shorts.
Functional drawstring encased in a three-channel, flat waistband.
Fits true to size.
Easy-care fabric: 75% Nylon, 25% Spandex

Valued at $116Current bid: $0

Donated By Jennifer McInnes - Universal Builders

$116
$0

Zyia Everywhere Zipper Jogger Black 896 XXXL

Four-way stretch fabric, for extreme comfort in any situation.
Slim, tapered fit flatters your shape.
Two low-profile hip pockets.
Faux rear pocket, for a dressier look without the bulk.
Lightweight fabric breathes and wicks without weighing you down.
Brass zips for an adjustable fit and easy layering over shorts.
Functional drawstring encased in a three-channel, flat waistband.
Fits true to size.
Easy-care fabric: 75% Nylon, 25% Spandex

Valued at $116Current bid: $60

Donated By Jennifer McInnes - Universal Builders

$116
$60

Milkpail Wall Pocket/Vase

Galvanized tin with antique finish. Features flat back and chalkboard front. Will not hold water

7.5" L x 11.25" H x 3.5" Depth

Valued at $30Current bid: $15

Donated By Jess Howell - Retired Signature Homestyles Rep

$30
$15

Sunset Gourmet package

Includes:
2 S'Mores Cheeseball and Dip Mix,
1 Sweet and Spivy Peach Jalapeno Cheeseball Mix,
Oh! So Garlic,
Himalayan Pink Salt,
Everything Plus Seasoning Blend,
Hula-Hula Hawaiian Blend,
Applewood Chipotle Rub & Seasoning

Valued at $80Current bid: $25

Donated By Beverly House - Sunset Gourmet

$80
$25

Pampered Chef Potato Masher

Hand mashing potatoes makes them light and fluffy. That's why a potato masher is a good tool to have around. Ours has a durable, broad stainless-steel wire head that's excellent for mashing potatoes, root vegetables, avocados, hard-boiled eggs, and fruit. The ergonomic handle is designed to feel comfortable in your hand, and is perfectly balanced so that it won't roll. When you squeeze the sides of the masher, it folds down and fits nicely in a kitchen drawer.

Valued at $27Current bid: $12

Donated By Wendy Long - Community Supporter

$27
$12

Case Logic High Zoom Camera Case

Accented with vibrant red detailing, this camera case is tailored to fit most compact system, hybrid and high zoom digital cameras. Carrying options include a convenient belt loop or detachable lanyard. Storage options provide a home for your cords and accessories.

Valued at $27Current bid: $10

Donated By David Harrison - Auto-Tech N Tire

$27
$10

TUPPERWARE HOT FOOD ON THE GO PLUS SET

From your fridge to your bag, then directly into the microwave to reheat before eating, it's the perfect "on-the-go" meal solution.​

The Hot Food On-The-Go includes a snap-in-place fork, knife, and spoon with a leakproof seal and silicone steam vent for even microwave reheating.

Valued at $27Current bid: $12

Donated By Paula White - Tupperware

$27
$12

Charrier Parfums - 3 Perfumes 'Romance de France' Gift Box

Set of three high quality French Perfumes for Women, for a gift or a souvenir of France, presented in a smart gift box
1) Air de France - Floral perfume 11.5ml (US 0.389 fl. oz). Top note: Aldehyds, Bergamot, Lemon, Orange blossom - Heart note: Jasmine, Rose, Lily of the Valley, Iris - Base note: Vetiver, Sandalwood, Vanilla, Amber.
2) Tendre Folie - Rose and fresh scents 10.1ml (US 0.342 fl. oz). Top note: Tangerine, Melone - Heart note: Rose, Freesia - Base note: Sandalwood, Iris.
3) Croyance Or - Fruity and floral perfume 12ml (US 0.406 fl. oz). Top note: Violet - Heart note: Rose, Orchid, Damas Plum - Base note: Violet wood, Dewberry, Musk.

Valued at $25Current bid: $12

Donated By 2022/2023 WBWBA Directors

$25
$12

Bell & Rose Gift Set

Bell & Rose Fresh Water Pearls Necklace and earrings and a Quartz Watch.

Valued at $50Current bid: $25

Donated By 2022/2023 WBWBA Directors

$50
$25

Aromatherapy Essential Oil Car Diffuser Green

The air in car is very dry, if the air in your car is drying out your throat, nasal passages, and skin, car air fresheners can make a big difference. A car air purifier is particularly helpful in the car when the air naturally holds less moisture, but a car air purifier can be used when you are driving. And you could add your own lovely essential oil in the water tank if you want the aromatherapy. The car diffuser uses the latest ultrasonic cool mist humidification technology for soothing moisture on the go.

Valued at $16Current bid: $16

Donated By 2022/2023 WBWBA Directors

$16
$16

3 Jointed Tiki Totem Poles

Jointed Tiki Totem Pole. This totem pole has 6 jointed sections of tiki faces. It is printed on board stock on both sides and is 7 feet tall. This is a very colorful tiki totem pole to use for a luau party.

3 in this auction 1 shown

Valued at $30Current bid: $15

Donated By 2022/2023 WBWBA Directors

$30
$15

iDesign Rain Pantry Coasters - Set of 6 x 2

Protect your tabletop from water rings with a new set of iDesign Rain Pantry Coasters
Features
Set of 6 x 2
Clear resipreme with textured bottom (inset)
Brushed stainless steel accents

Valued at $30Current bid: $15

Donated By 2022/2023 WBWBA Directors

$30
$15

Pampered Chef Cheese Knife

Get two cheese cutting tools in one—a knife and a planer—to quickly and easily serve up snacks and make impressive snack boards.

Valued at $25Current bid: $14

Donated By Wendy Long - Community Supporter

$25
$14

Pampered Chef Coated Utility Knife

Coated Utility Knife is a must-have for all your prepping and cooking needs. This lightweight, all-purpose knife is perfect for small cutting tasks like slicing fruits, vegetables, and meat.

Valued at $20Current bid: $14

Donated By Wendy Long - Community Supporter

$20
$14

Pampered Chef Adjustable Measuring Spoon Set

The streamlined, modern design of these measuring spoons is perfectly sized for spice containers. Sliders adjust to different measurements, so you'll only need these two spoons for most of your measuring needs. The sliders also create a seal so they can be used for both dry and wet ingredients, and they're removable for easy cleaning.

Valued at $16Current bid: $7

Donated By Wendy Long - Community Supporter

$16
$7

Pampered Chef Lg Serving Spatula

Serve hearty helpings of cheesy lasagna, crisp pizza, and moist cake.

Valued at $18Current bid: $10

Donated By Wendy Long - Community Supporter

$18
$10

Thirty One Multi Bottle Thermal

Perfect size for Baby Bottles, 4 water Bottle, 8 cans of soda or 8 cans of Beer (4 Tall Boy Cans)

Valued at $30Current bid: $20

Donated By Marie McInnis - Thirty One

$30
$20

Pumpkin Spice Candle

60% Paraffin 40% Soy
With 100%Cotton Wick

Valued at $15Current bid: $6

Donated By Cathy Jaques - Bookkeeping Service

$15
$6

Thirty One Picnic Thermal Tote

Off Roadin

Valued at $38Current bid: $15

Donated By Marie McInnis - Thirty One

$38
$15

Pampered Chef Hand Pie and Pocket Maker

This handy tool creates tasty and impressive hand pies, empanadas, dumplings, pierogies, turnovers, pocket pies, and more in a few quick and simple steps.

Valued at $26Current bid: $12

Donated By Wendy Long - Community Supporter

$26
$12

Pampered Chef Pastry Blender

Our pastry cutter and blender helps you quickly mix butter or shortening into flour, so you can create deliciously flaky homemade pie crusts and fluffy biscuits.

Valued at $14Current bid: $7

Donated By Wendy Long - Community Supporter

$14
$7

Pampered Chef Quick Slice

The Quick Slice cuts your favorite fruits and vegetables into even slices with one simple motion. The unique, V-shaped blades won't squish soft foods while cutting, and it's big enough to slice halves of avocado, a ball of fresh mozzarella, or a bunch of strawberries or mushrooms all at one time. It's the perfect tool for people who love salads or sheet-pan meals.

Valued at $47Current bid: $35

Donated By Wendy Long - Community Supporter

$47
$35

Thirty One Multi Bottle Thermal

Perfect size for Baby Bottles, 4 water Bottle, 8 cans of soda or 8 cans of Beer (4 Tall Boy Cans)

Valued at $30Current bid: $20

Donated By Marie McInnis - Thirty One

$30
$20

Joe Fresh Felt Tote Bag

felt material.
Grey and Charcoal Grey

Valued at $29Current bid: $14

Donated By 2022/2023 WBWBA Directors

$29
$14

Norwex Dusting Mitt - Teal

This chemical-free solution attracts dust like a magnet and even keeps it from resettling. Just slip it on your hand and you're ready to go!

Valued at $24Current bid: $19

Donated By Amber Banks-Stanton - Norwex

$24
$19

Norwex EnviroScrub Cloths

Scrubby microfiber on one side removes sticky, gooey messes, and EnviroCloth® on the other easily wipes them away.

Valued at $28Current bid: $16

Donated By Amber Banks-Stanton - Norwex

$28
$16

Norwex Bathroom Scrub Mitt, Recycled - Teal

This 2-in-1 mitt easily removes the most resistant dirt and grime. Sponge liner adds extra absorbency for faster cleaning!

Valued at $28Current bid: $14

Donated By Amber Banks-Stanton - Norwex

$28
$14

Tupperware Universal Jar Pitcher Twist

3 qt / 3L Pink

Valued at $28Current bid: $14

Donated By Paula White - Tupperware

$28
$14

Tupperware Basic Bright Large Round

3pc

Valued at $40Current bid: $20

Donated By Paula White - Tupperware

$40
$20

Tupperware Basic Bright Square

6pc

Valued at $40Current bid: $25

Donated By Paula White - Tupperware

$40
$25

Thirty One Stand Tall Bin

Harvest Hills

Valued at $48Current bid: $15

Donated By Marie McInnis - Thirty One

$48
$15

Thirty One Stand Tall Bin

Mermaid Lagoon

Valued at $48Current bid: $15

Donated By Marie McInnis - Thirty One

$48
$15

Pampered Chef Entertaining Platter Set

Serve right from the stone—no need to dirty another dish.
No preheating—just place food on your stoneware and cook.
Amazing heat retention.
Won't retain oils, odors, or flavors.
Microwave-, freezer-, and conventional and convection oven-safe to 450°F (230°C).

Large Entertaining Platter
15½" x 10¾" (39 cm x 27 cm).

Medium Entertaining Platter
13" x 8½" (33 cm x 22 cm).

Dishwasher-safe.

Valued at $95Current bid: $55

Donated By Wendy Long - Community Supporter

$95
$55

Signature Homestyles Blue Jean Tote

Cotton/polyester denim fabric
12" L x 8" W x 12" H
Comes empty

Valued at $32Current bid: $0

Donated By Jess Howell - Retired Signature Homestyles Rep

$32
$0

TUPPERWARE Tortilla Keeper

This tortilla keeper makes preparing a quick weeknight taco dinner or party favorite a whole lot easier. Simply add warm water in the base of the tortilla steamer, then add tortillas or rolls to the colander above, and cover. Serve warm fresh bread and tortillas right on the table or buffet. Our 1.6 qt./1.5 L tortilla warmer is perfect for Mexican fixings and sliders. And since it's dishwasher-safe, clean up is a breeze.

Valued at $25Current bid: $14

Donated By Paula White - Tupperware

$25
$14

Holiday Ribbons

2 packages Gold holiday ribbons

Valued at $20Current bid: $9

Donated By 2022/2023 WBWBA Directors

$20
$9

Festive Holiday Crackers

28 Crackers in total

Valued at $30Current bid: $11

Donated By Wendy Long - Community Supporter

$30
$11

Rummoli board game

An ever-popular classic card game that never goes out of style
Played with one deck of cards (not included) and 105 chips (included)
A card game that combines Poker and Rummy
For 2-8 players

Valued at $15Current bid: $5

Donated By Beverly House - Sunset Gourmet

$15
$5

Rummoli board game

An ever-popular classic card game that never goes out of style
Played with one deck of cards (not included) and 105 chips (included)
A card game that combines Poker and Rummy
For 2-8 players

Valued at $15Current bid: $7

Donated By Beverly House - Sunset Gourmet

$15
$7

Chinese Checkers

The tin case allows for easy storage and on the go fun. For 2-4 players ages 6 and up. Cardinal offers a wide range of quality family-friendly games, innovative puzzles and contemporary and evergreen licensed products for game and puzzle lovers of all-ages.

Valued at $15Current bid: $5

Donated By Beverly House - Sunset Gourmet

$15
$5

Chinese Checkers

The tin case allows for easy storage and on the go fun. For 2-4 players ages 6 and up. Cardinal offers a wide range of quality family-friendly games, innovative puzzles and contemporary and evergreen licensed products for game and puzzle lovers of all-ages.

Valued at $15Current bid: $0

Donated By Beverly House - Sunset Gourmet

$15
$0

Pampered Chef Seasonings

FRENCH ONION DIP MIX
GARLIC & HERB RUB
ROTISSERIE SEASONING
EVERYTHING BUT THE PIZZA SEASONING
TERIYAKI SAUCE WITH HONEY

Valued at $53Current bid: $30

Donated By Danielle Wyant - Pampered Chef

$53
$30

PAMPERED CHEF DECORATING BAG SET

Making bakery-worthy cakes, cupcakes, and cookies at home is easy with the Decorating Bag Set. You'll impress everyone you know with professional-looking baked goods and garnishes. These strong, flexible bags are easy to use, and they resist stains and odors.

Valued at $37Current bid: $35

Donated By Danielle Wyant - Pampered Chef

$37
$35

Goody Brush Rollers

Getting perfectly formed ringlets or beach tousled waved requires the help of tools – but we're not talking about the curling wand. Use these rods to curl your hair without risking heat damage from hot tools. The bendable rods come in different sizes that you can select based on the results you're seeking; the thinner the rod, the tighter the curl.

Valued at $15Current bid: $12

Donated By Wendy Long - Community Supporter

$15
$12

4-Pk Shadow Box, 5" x 7" By Studio Décor

Showcase your favorite items as art. This value pack has four shadowboxes in it. Group them together to create a gallery look display.

Valued at $23Current bid: $13

Donated By Wendy Long - Community Supporter

$23
$13

4-Pk Shadow Box, 5" x 7" By Studio Décor

Showcase your favorite items as art. This value pack has four shadowboxes in it. Group them together to create a gallery look display.

Valued at $23Current bid: $13

Donated By Wendy Long - Community Supporter

$23
$13

4-Pk Shadow Box, 5" x 7" By Studio Décor

Showcase your favorite items as art. This value pack has four shadowboxes in it. Group them together to create a gallery look display.

Valued at $23Current bid: $13

Donated By Wendy Long - Community Supporter

$23
$13

PAMPERED CHEF BOWL & BENCH SCRAPER SET

Who needs a bowl and bench scraper? Just every baker and most cooks, that's who. If you've ever had sticky dough glued to every part of your hand or attempted to shovel a pile of chopped ingredients into a pot or mixing bowl only to have half of them end up on the floor, these handy tools are for you.

Valued at $30Current bid: $15

Donated By Danielle Wyant - Pampered Chef

$30
$15

Pampered Chef Freezer Pk

Herb Freezing Trays
Freezer Storage Containers

Valued at $50Current bid: $20

Donated By Danielle Wyant - Pampered Chef

$50
$20

Pampered Chef Baster and Knife

Turkey Baster
Paring Knife

Valued at $20Current bid: $9

Donated By Danielle Wyant - Pampered Chef

$20
$9

Signature Homestyles LED Welcome

Printed canvas over a wood frame. Features LED lights to illuminate print. On/off switch. Requires two AA batteries, not included. 9"L x 9"H.

Valued at $25Current bid: $10

Donated By Wendy Long - Community Supporter

$25
$10

Signature Homestyles LED Welcome

Printed canvas over a wood frame. Features LED lights to illuminate print. On/off switch. Requires two AA batteries, not included. 9"L x 9"H.

Valued at $25Current bid: $10

Donated By Wendy Long - Community Supporter

$25
$10

Signature Homestyles LED Welcome

Printed canvas over a wood frame. Features LED lights to illuminate print. On/off switch. Requires two AA batteries, not included. 9"L x 9"H.

Valued at $25Current bid: $10

Donated By Wendy Long - Community Supporter

$25
$10

Signature Homestyles LED Welcome

Printed canvas over a wood frame. Features LED lights to illuminate print. On/off switch. Requires two AA batteries, not included. 9"L x 9"H.

Valued at $25Current bid: $14

Donated By Wendy Long - Community Supporter

$25
$14

Signature Homestyles LED Winter Blessings

Printed canvas over a wood frame. Features LED lights to illuminate print. On/off switch. Requires two AA batteries, not included. 9"L x 9"H.

Valued at $25Current bid: $10

Donated By Wendy Long - Community Supporter

$25
$10

Friends Welcome Sign

Moulded wood and metal 10"l x 14"h

Valued at $38Current bid: $10

Donated By Wendy Long - Community Supporter

$38
$10

Wall Grille,Vintage White

Antique white metal finish
18 "L x 27 "H

Valued at $60Current bid: $20

Donated By Jess Howell - Retired Signature Homestyles Rep

$60
$20

2 sets 60"Wx64"L Mainstays Mini Blinds

2 sets of Mainstays 1" Cordless Light Filtering White Mini Blinds

60"Wx64"L

Valued at $60Current bid: $30

Donated By Debra Harrison - Auto-Tech N Tire

$60
$30

Shutter Lantern

Wood with a vintage distressed finish and rope handle. Candle not included

6" L x 6" W x 15" H

Valued at $54Current bid: $28

Donated By 2022/2023 WBWBA Directors

$54
$28

Small Lidded Box Set

Woven nylon over metal frame. Includes one 7.25"L x 4"W x 2.75"H and one 6.5"L x 3.5"W x 1.75"H basket.

Valued at $16Current bid: $9

Donated By 2022/2023 WBWBA Directors

$16
$9

Thirty One DOUBLE CHILL THERMAL Set

Pink charcoal Crosshatch
Both inserts have a special Leak Lock lining, zip closure, and side handles for individual transport
Thermal inserts it into the Large Utility Tote
Polyester fabrication
Leak Lock lining
Zip closure and side handles
Large Thermal Insert: 13.75"H x 12.875"L x 8.875"W
Small Thermal Insert: 13.5"H x 5.75"L x 8.875"W

Valued at $78Current bid: $35

Donated By Marie McInnis - Thirty One

$78
$35

Reload 2K HD Dash Camera, 2-in

Reload 2K HD Dash Camera records sharp 2K 2560 x 1440P resolution video at 30fps or an optional 1920 x 1080P at 60fps
Built-in lane departure warning system, to warn you when you veer out of your lane
Built-in forward collision warning system, warns you when you are too close to the car ahead
Camera features a 140 degree wide-angle viewing lens
Enhanced night vision to provide a clearer picture in the dark
2'' (5 cm) LCD screen for clear and easy operation and playback windshield mount

Valued at $200Current bid: $80

Donated By Janice James - JWJ Construction Services

$200
$80

50 Jumbo Tags - 6" X 10"

This giant tag is a perfect painting surface, ready to hang and to display! Measures 6" wide x 10" tall x 1/8" thick.

Valued at $300Current bid: $80

Donated By Wendy Long - Community Supporter

$300
$80

Thirty One Medium Utility Stand Tall Insert

Thirty One Medium Utility Stand Tall Insert In Pink Cross Pop- NEW

Valued at $50Current bid: $0

Donated By Marie McInnis - Thirty One

$50
$0

20 Pcs Clear Plastic Coin Capsules

20 Pcs Clear Plastic Coin Capsules, Great for Coin Collectors.

Capsules come empty. Add your own collections

Valued at $15Current bid: $0

Donated By Jess Howell - Retired Signature Homestyles Rep

$15
$0

Thirty One ALL IN Organizing Pinwheel Party

Thirty One ALL IN Organizing Pinwheel Party 13"W X 8"H NEW

Valued at $25Current bid: $18

Donated By Marie McInnis - Thirty One

$25
$18

Ava Lane Beauty Studio Lash Extension Gift Certificate

Valid for Any Lash Extension Service

Valued at $95Current bid: $50

Donated By Christine Andrews - Ava Lane Beauty Studio

$95
$50

Twas the night before Christmas Metal Sign

New in Packaging

Valued at $30Current bid: $10

Donated By Wendy Long - Community Supporter

$30
$10

80over40 Mens Black Teeshirt size L

Mens Black Teeshirt size L
Black shirt white logo

Valued at $25Current bid: $5

Donated By Alex Colthart - 80over40 Clothing

$25
$5

80over40 Women's White Teeshirt size L

Women's WhiteTeeshirt size L
White shirt black logo

Valued at $25Current bid: $5

Donated By Alex Colthart - 80over40 Clothing

$25
$5

Go-kart passes and mini golf

2 Go-Kart passes and 3 Skull Island Mini Golf coins

Valued at $45Current bid: $20

Donated By Cathy Jaques - Bookkeeping Service

$45
$20

Epicure Dessert Collection

Mini Loaf Pans (Set of 4) with Dessert Collection, includes 1 of each:

Carrot Cake
Chocolate Fudge
Chocolaty Temptation Cupcake
Sweet Banana Bread & Muffin
Chocolate Mud Pie

With Shopping Bag

Valued at $50Current bid: $25

Donated By Sarah and Mike Barks - Barks Apiaries

$50
$25

Epicure Dessert Collection

Mini Loaf Pans (Set of 4) with Dessert Collection, includes 1 of each:

Carrot Cake
Chocolate Fudge
Chocolaty Temptation Cupcake
Sweet Banana Bread & Muffin
Chocolate Mud Pie

With Ball cap

Valued at $50Current bid: $25

Donated By Sarah and Mike Barks - Barks Securities

$50
$25