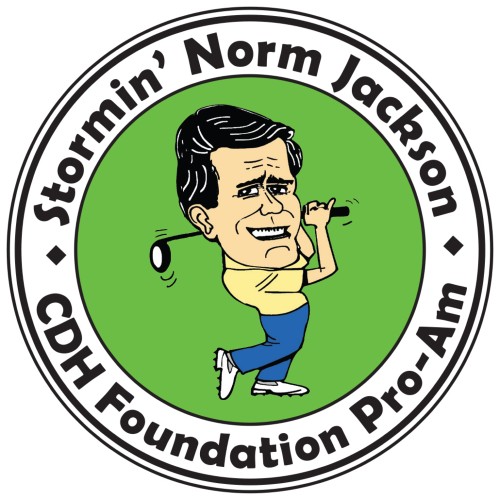 Event:
Stormin' Norm Jackson & CDHF Pro-Am 2021 Silent Auction
Start:
Wednesday September 1, 2021
10:00 AM PDT
End:
Friday September 10, 2021
11:59 PM PDT
The Cowichan District Hospital Foundation is raising funds to purchase and install a new 3-D Mammography machine at the Cowichan District Hospital. This latest technology aids in the early detection and diagnosis of breast cancer and has the power to change - and even save - lives. When breast cancer is detected at an early stage, people have a 93% higher survival rate in the first five years and more treatment options.

Registration for the online auction does not include registration for the Charity Pro-Am.
Cash Appeal

s

Our Goal

Cash Donations to Mammography
Auction Item

s

Value
High Bid
Auction registration does not include golfer registration.

Dawn Coe-Jones, LPGA signed memorabilia

a framed collection of Dawn Coe-Jones signed items

Priceless!Current bid: $150

Donated By CDHF

Priceless!
$150

Dean's Marine gift bag

soft sided cooler, marine first aid kit, fish grip gloves, personal location strobe, whistle, light sticks, multi tool, playing cards and swag

Valued at $120Current bid: $100

Donated By Dean's Marine

$120
$100

Seaside Computer Centre package

16GB USB thumb drive, 1TB external hard drive, wireless mouse

Valued at $160Current bid: $100

Donated By Seaside Computers

$160
$100

"Church at Yuquot Village"

a framed print by Emily Carr

Print dimensions are 16"x20"
dimensions with frame are 28"x33"

Valued at $300Current bid: $150

Donated By David Paton

$300
$150

Set of antique golf clubs and bag

Priceless!Current bid: $0

Donated By Richard and Barb Sager

Priceless!
$0

Cheese board and Cheese knife set

Valued at $85Current bid: $85

Donated By Judy Hill Gallery

$85
$85

"Sitka Eagle"

limited print by Jim Armstrong
10/10

Valued at $170Current bid: $100

Donated By Jim Armstrong

$170
$100

"A Man Of Great Strength" and "God is My Strength"

a set of original paintings by Zita Kenny

Valued at $150Current bid: $100

Donated By Zita Kenny

$150
$100

gift basket of swag with vouchers

2 points vouchers, and swag

Valued at $230Current bid: $70

Donated By Chances Cowichan

$230
$70

"Family Members"

a signed limited print by M. Visser
1775/4950

Valued at $150Current bid: $100

Donated By CDHF

$150
$100

Sea King Prawn Trap

Valued at $80Current bid: $55

Donated By CDHF

$80
$55

Bobby Hull signed memorabilia

a framed collection of Bobby Hull memorabilia including a signed photo, hockey card and Certificate of authenticity.

Priceless!Current bid: $110

Donated By CDHF

Priceless!
$110