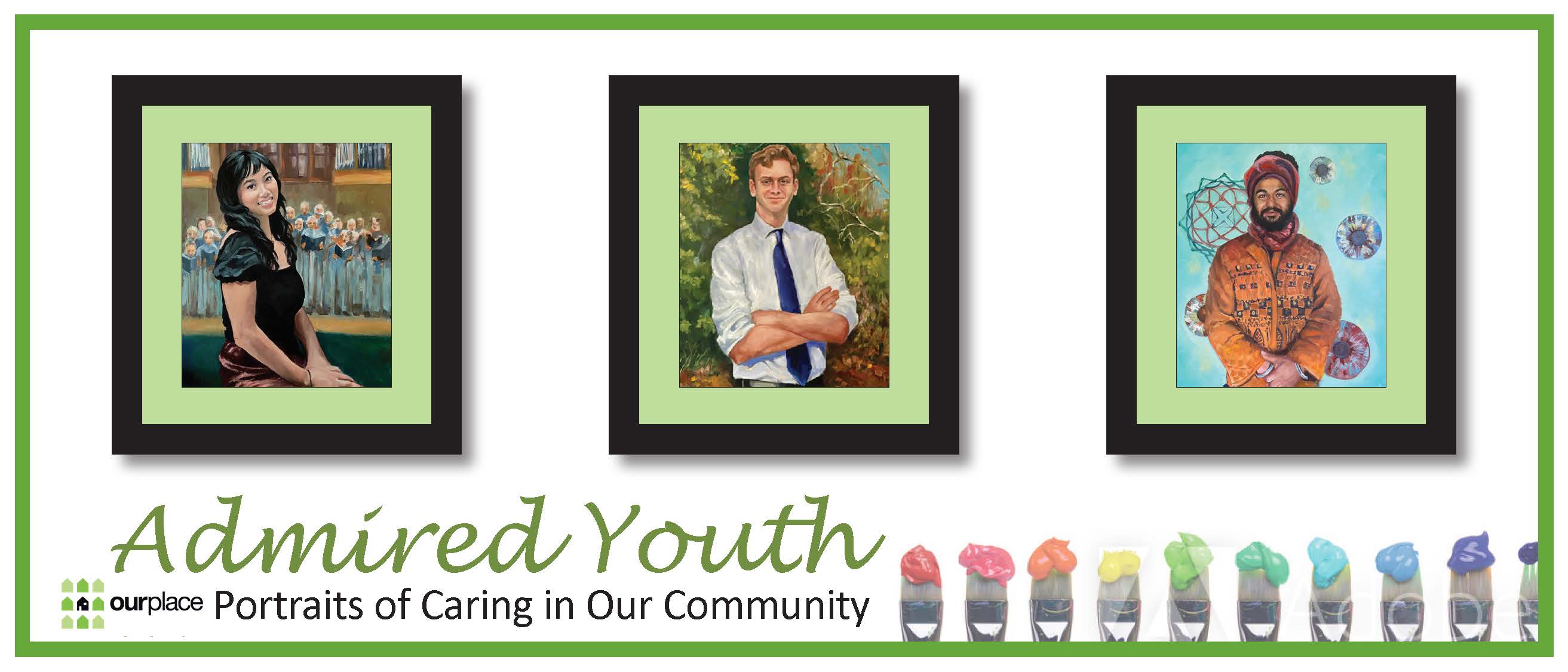 Donate to this event
Start:
Tuesday June 1, 2021
9:00 AM PDT
End:
Saturday July 31, 2021
11:59 PM PDT

Thank you for supporting our Portraits of Caring campaign. All donations will receive tax receipts. Make sure you provide your contact info.
Cash Appeal

s

Our Goal

Asiyah Robinson

Asiyah Robinson was born and raised in The Bahamas and moved to Lekwungen territories, known today as the Esquimalt and Songhees Nations, almost six years ago.

In the last year, her work has been centered around local youth of the African diaspora, the growing unhoused population in Greater Victoria, and the global Indigenous Sovereignty - Black Liberation movement.

She also leads a community-based research project surrounding food insecurity within the local African diaspora as a part of Iyé Creative, a social enterprise focused on supporting disenfranchised communities to restore their connection and relationship to the land.

Through all her community engagements and projects, her primary focus is to connect with, listen to, and learn from under-represented communities to influence necessary systemic change. She believes the only way we can move forward is through a community co-created vision of the future.

Our Goal: $1,000

$1,000

$315

Chanel Mandap

Chanel Mandap is committed to helping bring people together, "Connections make life worth living". She is one of the pioneer members of Voices in Motion, an intergenerational choir supporting people with dementia. This program helped her realize that if we want to thrive as a community, generations must unite; this is more important than ever in our current situation. To support those who may be feeling stressed or lonely, she also created Wise & Well VIC. This enables older and young adults to engage with each other online.

Chanel will soon be entering her last year at the University of Victoria, as a Psychology major. Her studies have helped focus her commitment to promoting health and wellness in the community, and building bridges between generations.

Our Goal: $1,000

$1,000

$425

Eleonora Stoynova

Eleonora Stoynova is "an altruistic individual who enjoys giving back to the community".

With her school she assists in the garden, and participates in restoration work on Mount Tolmie. She is an active member of the Leadership Program, and hosts several events including bi-weekly bubble tea sales, school-wide spirit week, graduate student paintball day, and more.

In the greater community, she volunteers with Island Health and the Bulgarian community of Victoria. She teaches Bulgarian youth the history and heritage of their country, and promotes its culture by teaching Bulgarian folklore dances and choreographing Bulgarian dance performances for local festivals.

Our Goal: $1,000

$1,000

$155

Emily Jackson

Emily works as a Prevention of Youth Homeless Coordinator at the Greater Victoria Coalition to End Homelessness. Through her 5 years of experience in the homelessness sector conducting community-based research and advocacy efforts, 22-year-old Emily has earned piloted a variety of initiatives that are close to her heart. Her projects have one common theme: elevating the voice of youth with lived and living experience to become system changemakers.

At the age of 14, she had to face her most considerable challenge: homelessness. In addition to considerable family challenges and her mother's diagnosis of terminal breast cancer, these experiences prompted her desire to help others and incite positive change. Emily feels inspired each day she works in this sector, whether she's advocating for foster care system reform, speaking on a national stage, conducting research, or empowering youth with lived experience. Aside from her work in the sector, she can be found singing karaoke, playing piano, or binging on Netflix documentaries.

Our Goal: $1,000

$1,000

$255

Emily Lowan

Emily Lowan is passionate about creating climate justice and social equity at University of Victoria, in Greater Victoria, and across Canada.

As Director of Campaigns and Community Relations for the UVic Students' Society, she led a successful Divest UVic campaign that will decarbonize the university's $250 million investment fund. As a student representative for UVic's Climate Action Plan Committee, she was instrumental in strengthening the university's climate targets and accountability. She also played a key role in the university's decision to make sexualized violence prevention training mandatory for all new students.

She successfully lobbied Saanich Council to significantly improve affordable housing availability in the municipality. Emily fought for greater student representation in local transit decision-making. She also coordinated opioid overdose prevention training for nearly 500 students.

Our Goal: $1,000

$1,000

$200

Emma Jane Burian

Emma-Jane Burian is a first-year Political Science and Environmental Studies student at the University of Victoria, and a climate justice activist who organizes on the beautiful homelands of the Lekwungen and W̱SÁNEĆ peoples.

Most of her high school years were spent organizing for climate justice. She received a 2020 Victoria Leadership Award for her work on Flourishing and Safe Environments.

Emma-Jane now balances her studies and her activism by volunteering on political campaigns and, in a non-partisan capacity, with the University of Victoria Sustainability Project. She is determined to help solve the crisis we face through helping our South Island communities become more resilient.

Our Goal: $1,000

$1,000

$1,010

Federica DiFrassineto

Federica di Frassineto is a passionate, determined, and hardworking leader. Her commitment to service has been a leading principle throughout her life as she is constantly involved in both local and global volunteer projects.

At the age of eight, she organized her first service initiative for Our Place Society. Now at 17, she continues to take action, collaborating with Our Place to create a suitcase drive for Victoria's transient homeless population. She created her school's first Girl Love group, and has been a member of their service council and volunteer club.

In addition to hands-on volunteer work, Federica has been a role model to other youth, representing her work at multiple conferences and NGOs including Harvard Youth Lead Change and Gamar Foundation.

She is passionate about Indigenous peoples rights, gender equality, diversity and inclusion, and youth empowerment. It is Federica's greatest joy to serve her community, and she hopes to inspire others to act on what they see to be important and to work together to create a positive change.

Our Goal: $1,000

$1,000

$1,010

Hannah Estabrook

Hannah Estabrook grew up as a settler in beautiful Kjipuktuk, Mi'kma'ki (Halifax, Nova Scotia). She is particularly passionate about localized food systems, social change movements, and radicalizing the ways in which we educate. "My love and care for the Earth was ignited by dabbling in the dirt throughout my childhood and going on long walks in the woods with my grandpa".

She is involved in many aspects of environmental and food justice work here on Lekwungen territories. She helped coordinate the Community Cabbage, a group that diverts food from the waste stream to serve free meals. She is a member of the Youth Food Justice Group. She is helping to establish a community garden in her neighborhood. Hannah also delivers youth programs through the Compost Education Centre.

Our Goal: $1,000

$1,000

$205

James Summer

James Summer is Victoria's 2021 Youth Poet Laureate. This honorary position serves as "the champion for youth and the literary arts, seeking to inspire and engage local youth to share their stories through both written and spoken word".

He has been involved with the poetry community since 2017, when he joined Victoria High Schools slam poetry club. Over the years he participated and competed in Vic Voices, Hullabaloo and various open mics. In his senior year of high school he became president of the slam poetry club.

As Youth Poet Laureate, he hopes to connect with other youth in Victoria and share his love of poetry. He finds poetry to be a medium for self-expression that can express growth, pain, and love in a safe space. He wants to create room for others to feel heard, just as he did when he was going through high school surrounded by poets.

"As a transgender individual and as Youth Poet Laureate, I hope that I can bring awareness about the topic of being transgender and to have important conversations about stigma and labels" said James.

Our Goal: $1,000

$1,000

$155

Jessica Soule

Jessica Soule lived on the traditional territory of the Songhees, Esquimalt and W̱SÁNEĆ peoples for four years, where she worked on mental health, harm reduction, and the opioid crisis.

She was on the Foundry Victoria Youth Action Council, and worked with many local, youth-led, organizations and projects. When she saw the impacts of the opioid crisis on the communities around her, she started "This is: Harm Reduction", an organization that aims to bring harm reduction education to youth. She strongly believes in the power of young people, especially populations who's voices are underrepresented in the public space.

Jessica is currently pursuing a Dual BA with the University of British Columbia and Sciences Po, and continues her work on public health, health literacy, and the opioid crisis.

Our Goal: $1,000

$1,000

$330

Kayla Reimer

Kayla Reimer (she/her) is a biracial woman who grew up in Saskatoon S.K., and now resides on Vancouver Island, on the traditional territories of the Songhees, WASANC and Lekwungen nations. A soon to be child and youth care student, and the 'Youth Care and Outreach Advisor' for the Sanctuary Youth Centre, Kayla has been helping at-risk youth find community and belonging "by meeting them where they're at with an open mind".

At Sanctuary, she has helped develop programming for at-risk girls, such as a girls drop-in hours and weekly picnics. She is also a mentor/support companion in the Mentorship Training program. Kayla plans to continue being an outreach and community worker throughout her education, and to gain knowledge through experience and educational practice.

Our Goal: $1,000

$1,000

$281

Lajah Warren

Lajah Sage Warren is a proud lək̓ʷəŋiʔnəŋ woman, graduating with a degree in Indigenous Child and Youth Care. Her relations here are to the Albany family from the Songhees Nation and the Warren family from the Esquimalt Nation.

Her personal and professional work is centered around connecting young people with the land and art, specifically through their connection to food. She is also working to honor the stories of strength and courage in her family. She hopes to work in her community to provide an art and land-based approach to healing, while honoring the rich knowledge systems that have existed here since time immemorial.

Our Goal: $1,000

$1,000

$320

Lilly Powell

Lilly Powell has been a part of CISV (Children's International Summer Villages) since she was thirteen. This international organization aims to create active global citizens through peace education and the building of global friendships.

Since completing her Honors Bachelor's of International Development and Globalization at the University of Ottawa, a program that she pursued thanks to her time as a youth in CISV, she has gotten involved with the CISV Victoria Chapter by taking a position as Co-Mosaic Chair on the executive board. In this role she builds partnerships with like-minded organizations across the city and creates opportunities for people in her organization to learn about issues in the community and volunteer their time.

In addition to her work in CISV, Lilly is also passionate about accessibility for people with disabilities, and destigmatizing mental health and its services.

Our Goal: $1,000

$1,000

$211

Matthew Schlatter

Matthew Schlatter is from Victoria.

He was born with cystic fibrosis, this eventually led to respiratory failure and the need for a double lung transplant. He had this operation on March 16, 2019. He now volunteers with B.C. Transplant to help raise awareness about organ transplants and the need for donors.

Matthew trained and worked as a paramedic before his surgery. He returned and started working full time with B.C. Ambulance in April of 2021. He is planning on continuing to Advanced Care Paramedic training in the next year.

Our Goal: $1,000

$1,000

$270

Mitali Sharma

Mitali Sharma is defined by a strong cultural and academic background and enjoys volunteering.

At school, Mitali fundraises for Cops 4 Cancer. She represents her school as a three-time winner of Skills Canada Photography competitions. She promoted sustainability by initiating a clothing and book drive associated with the global One Planet Saanich campaign.

Mitali prides herself on contributing to her South-Asian community. Over the last decade she has organized large-scale events, danced at cultural showcases held for the greater community, and been a Master of Ceremonies. She initiated a fitness clinic which culminates in the annual TC10K and GoodLife Fitness runs.

A musician at heart, Mitali has played Piano for 11 years, and enjoys teaching Bollywood and Bhangra dance to South-Asian youth.

Our Goal: $1,000

$1,000

$180

Nathan Smith

Nathan is a Jamaican portrait photographer living in Victoria.

Growing up, he focused his energy on ways to uplift the community. He worked with the Children's Advocate of Jamaica to spread knowledge on the rights of children in Jamaica, and launched several high school clubs which sought to inform youth of their rights.

In 2014 he moved to Canada and found a love for photography. He strives to capture the strength and resilience of people of color living on Canada's west coast. In 2017 he started the photo project, Profiling Black Excellence, which aimed at raising awareness surrounding racism and its presence and impact in Victoria. In 2020 he started doing portraits for members of his community and still works closely with BIPOC youth groups using photography as a means of personal expression for these youth.

Our Goal: $1,000

$1,000

$180

Ned Taylor

Ned Taylor was born and raised in Saanich. He is passionate about the environment and climate change, affordability and housing, social justice, and transportation.

He graduated from Reynolds Secondary School in 2017, and was elected to the Saanich Council and CRD Board in 2018, at the age of 19. Some of his Saanich Council appointments have included: Chair of Parks, Trails and Recreation Committee, Royal & McPherson Theatres Society Board of Directors, Regional Water Supply Commissionaire, Council Liaison, Peninsula & Area Agriculture Commission, and Council Liaison, and Victoria Airport Authority Community Consultative Committee. Capital Regional District (CRD) appointments have included: Vice-Chair of Environmental Services Committee, Chair of Solid Waste Advisory Committee, Capital Region Housing Corporation Board, Capital Region Hospital District Board, First Nations Relations Committee, and Core Area Liquid Waste Management Committee, Regional Parks Committee, and the Capital Regional District Board.

Ned got his start in politics through advocacy. While still in high school he created a petition to ban caged chicken confinement in B.C.s egg industry, which was signed by over 60,000 people and officially presented in the BC Legislature. He was recognized as one of Canada's top 25 Environmentalists under 25 by The Starfish Canada. He is the recipient of a Civic Engagement Scholarship.

He was also previously a Communications Intern with The Office of the Minister for Climate Change and Sustainability, Minister for Justice, Consumer Affairs and Road Safety, Minister for Corrections, and Minister for Mental Health in Australia's Capital Territory.

He is athletic and his interests beside politics include history, performing arts, and diverse world cultures. Ned explains that he enjoys conversation, meeting new people, and learning new things. "These are some of the parts of my job that I enjoy most".

Our Goal: $1,000

$1,000

$295

Pamphinette Buisa

Pamphinette Buisa is living on Lekwungen Territories, also known as Victoria BC, to pursue her Olympic dreams and is a member of the National Senior Women's Rugby 7's team.

Pamphinette is constantly sharing and bringing awareness about the social justice needed in this world including but not limited to racial justice, safe and inclusive sport for all bodies, harm reduction for people who use substances, and is an advocate for people who live in shelters or are unhoused here in Victoria. She is deeply passionate about amplifying the voices of those in disenfranchised communities through organizing, fundraisers, rallies, and events. Pamphinette strives to evoke intersectional and decolonial approaches to create intentional and deeply rooted relationships in the community and beyond.

Our Goal: $1,000

$1,000

$235

Parker Johnson

In 2019 Parker Johnson created This is Table Talk, an organization that facilitates monthly gatherings for folks from diverse communities. This allows people to share lived experiences, network, and have constructive conversations about issues affecting BIPOC (black communities).

Parker also mentors adopted youth and runs a virtual barbershop for black youth. He is currently conducting research with doctoral students and community partners on how colonialism impacts racialized identities in Canada, and how COVID-19 has impacted our diverse communities within B.C.

Parker is an adoptee from Savannah Georgia, who has grown up on the Traditional Territories of the Lekwungen People. Parker holds a bachelors of Arts with a major in Psychology, and minor in Education from the University of Victoria. In recent years Parker has worked as a support worker, for at-risk youth in group homes.

Our Goal: $1,000

$1,000

$1,050

Raphael Didier

Raphael Divi is a Visual and Conceptual Artist who was born in Port-Au Prince, Haiti, and came to Victoria, Canada as a young boy. Having lived in Haiti, United States and Canada, he is grateful for the opportunities of connecting with many diverse peoples influencing his worldviews and art.

The Mandala artwork tries to represent as many diverse voices, especially the "voices of the voiceless", creating a symbol of unity, empowerment and dignity in our communities.

He has worked with public schools and community groups in the greater Victoria region and aims to keep on sharing his passion for the arts. The words on the flag of Haiti are " L'Union Fait la Force", meaning "Strength Through Unity". He strives to share the feeling of the power of connectedness with the community he comes in contact with.

Our Goal: $1,000

$1,000

$205

Raven Lacerte

Raven is the co-founder of the national movement, Moose Hide Campaign, that has worked since 2011 to end violence towards women and children in Canada. She is deeply committed to work that benefits her community and supports women's empowerment through awareness of GBV, mental health, and connection to culture. She has spoken all around the world including at the UN Indigenous forum, WE Day, and on Parliament Hill.

Raven is the proud young mother of Cedar Sus and partner of Dominic Paul, together they formed a inter-national family between Carrier and Saanich peoples.

Our Goal: $1,000

$1,000

$1,190

Sage Lacerte

Sage Lacerte is Carrier from the Lake Babine Nation and has served as the Founder and CEO of the Sage Initiative since 2019. The Sage Initiative is the first Indigenous womxn`s impact investment collective that will generate a circular economy by facilitating the flow of capital from Indigenous womxn investors to Indigenous social enterprises.

Between 2018-2020, Sage served as the National Youth Ambassador for the Moose Hide Campaign Development Society – a grassroots movement of Indigenous and non-Indigenous men and boys that works to end violence against women and children in Canada, with a particular focus on post-secondary initiatives.

Sage holds a degree from the University of Victoria in Gender Studies and has been informed by Indigenous knowledge from all her relations across Turtle Island and beyond.

Our Goal: $1,000

$1,000

$1,250

Samantha Wilson

Samantha Wilson is the Brand Manager for The Wilson's Group of Companies, a local family owned and operated ground transportation and tour company on Vancouver Island. She has a passion for giving back to her community.

In 2018 Samantha and her father John Wilson were Co-Chairs for Camosun College's Campaign for Health, raising $5 million dollars towards the new state of the art Alex and Jo Campbell Centre for Health. Samantha also volunteers her time on the organizing committee of the BC Children's Hospital Foundation's Festival of Trees. She is on Destination Greater Victoria's Management, Transportation and Sustainability Committees. She is the Director of Transportation for the BC 55+ Games, to be hosted by Victoria in 2022. Samantha is also one of the founding members of the BC Motor Coach Coalition, an advocacy group for the industry.

Our Goal: $1,000

$1,000

$1,150

Savannah Barratt

Savannah Barratt is resilient, innovative, and insatiably curious. Born on traditional Lək̓ʷəŋən (Lekwungen) lands, Savannah is a product of her environment, drawn to nature and its immense importance. She is a post-secondary student and dedicated activist who bloomed from a history of trauma. During recovery from prolonged illness, to bolster healing, she deepened her role in activism.

Savannah works with environmental and social-equity organizations, including Climate Justice Victoria and Greater Victoria Acting Together. Her passion for community, leadership, and change-making inevitably fused with her academic life. While pursuing her degree, she was elected Sustainability Director for the Camosun College Student Society, another step forward in her commitment to sparking change. From here her engagement record will only continue to grow.

Our Goal: $1,000

$1,000

$580

Temonseng (Chazz) Elliot

Temoseng, aka Chazz Elliott, was born in 1995 and descends from the WSÁNEĆ and Lekwungen Nations. He was raised in the WJOȽEȽP (Tsartlip) community, a village in WSÁNEC territory where he continues to live. Surrounded by family and culture, Temoseng began learning the ways of Coast Salish art and the WSÁNEĆ teachings at a young age. Temoseng attributes his desire to practice Coast Salish art to his father TEMSONŦET (Charles Elliott Sr.), a world renowned Master Carver and a key figure in the resurgence of the Coast Salish art form.

Since graduating from high school Temoseng has been committed to the arts full time, carving and painting at his father's studio/carving shop. His works include large carved sculptures and designs to small, detailed carvings and paintings. His art can be found in private collections locally and abroad. Locally, his public works can be seen at the Royal Jubilee Hospital, Saanich Peninsula Hospital, First Peoples Cultural Council, and Sidney Town Hall. The Town of Sidney commissioned Temoseng to carve a panel that was gifted to Sidney's sister city in Nimii, Japan. Temoseng also contributes his work in the living cultural practices of his Coast Salish community.

His art has been included in several exhibitions including The University of Victoria Legacy Art Gallery Reef Net Exhibition "To Fish, As Formerly" 2020, Alcheringa Gallery Surfboard Exhibition 2019, and First Nations and Metis Art Show in Sidney, B.C. 2013 and 2013.

Our Goal: $1,000

$1,000

$180

Trenton Franco

Trenton was born and raised in Victoria, BC, a first generation Canadian, born to parents of Anglo-Saxon, German, Indian, and Portuguese heritage. A lawyer by training, Trenton is a holistic problem solver, currently focused on advocating for; the environment, mental health awareness, justice, equity, diversity and inclusion.

He recently brought chapters of Flock Together to Victoria and Vancouver. This is a bird-watching group combatting the underrepresentation of brown, black, Asian and indigenous, people of color in nature, one community building, bird watching walk at a time.

Our Goal: $1,000

$1,000

$1,075

Vanessa Simon

Haitian born, Vancouver raised, Vanessa is a Haitian-Canadian that is passionate about caring for community. Through adversities, such as being the only black adoptee in her family home, Vanessa sought healing over her traumas and now aspires to create healing, growth, totality and consciousness at the individual and community level.

After the death of George Floyd, Vanessa spearheaded a BLM march and co-organized one of Victoria's largest rallies to help bring awareness to systemic racism. Since then, Vanessa continues to spend her time connecting with, and advocating for marginalized communities, i.e. the unhoused. She has organized and facilitated fundraiser, meal support, and participates in meetings that advocate for community and systemic change. With a BSc in Psychology, Vanessa is also passionate about implementing peer support, trauma informed practices and restorative justice.

Our Goal: $1,000

$1,000

$200

Vanshika Awasthi

Vanshika Awasthi truly cares about to making the world a better place for all. She is a doer and already a strong leader.

She moved a lot with her family growing up. Having studied in 7 different schools in India, Oman, and now Canada. This made her very aware and appreciative of different cultures, and interested in learning more.

She has always been active in extracurricular activities. Representing Oman on the International Women's Cricket team in 2016 and 2017 has been one of her best experiences so far.

She is currently volunteering with 5 different organizations, including Home is Where the Heart, Victoria Health Co-operative, her school where she organized a webinar on 2SLGBTQ+ issues, and World Partnership Walk to fight global poverty as an organizer.

She was recently "presented with an amazing opportunity" to attend the 65th U.N. Commission on the Status of Women conference in New York.

In the future, she plans on starting a non-profit organization. She is looking forward to seeing you at her TED Talk someday!

Our Goal: $1,000

$1,000

$230
To complete your donation simply fill in the following details and select 'Continue'.